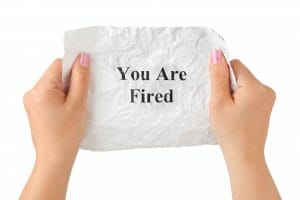 I traveled last week because Mike and I were celebrating our wedding anniversary. We had a lot of fun! One night, we went out to eat and Mike had apple cobbler with ice cream. In times past, I might have dived into the cobbler with him, but this time I didn't.
Instead, I had a couple of spoonfuls of his dessert and was perfectly satisfied.
What changed?
Sugar means something different to me now than it did when I suffered from sugar addiction.
Before, sugar used to mean "treat", a way to make myself feel special, comfort or rest.
But now, sugar just means a sweet taste on my tongue. Eating it to excess means to me sinus problems, headache, itchy skin, constipation, and bloating.
Not appealing to me at all!
Do you see how the meaning you assign to sugar in your life can affect its appeal to you?
In my case, I've assigned sugar's major roles in my life to other things:
Needing a treat or feeling special: That role has been assigned to a manicure/pedicure, walking in nature, a massage, or a hot bath with candles.
I've fired sugar in this role.
Needing Comfort: That role has been assigned to quiet time spent with the Lord, journalling my feelings, talking with my husband or a friend, or reading comforting scriptures.
I've fired sugar in this role too.
Needing Rest: I've assigned that role to a nap, spend quiet time with the Lord or listen to relaxing music.
I've fired sugar in this role too.
For too many years, I assigned sugar to fulfill roles in my life for which it was unqualified!
My life works much better and my health is better now that sugar is fulfilling the only role for which it is qualified – a brief sweet taste on my tongue.
I eat just enough to get the taste and am satisfied with that. Trying to fill up on it means a health disaster for me.
What about you?
What meanings have you assigned sugar in your life?
Is it qualified for these roles?
If not, what is something else that is better-qualified for the job?
Your health will thank you when you set boundaries for sugar and keep it in the only role for which it is qualified!
Oh, taste and see that the Lord is good; Blessed is the man who trusts in Him (Psalm 34:8)!"
Be blessed with health, healing, and wholeness,
Kimberly Taylor
Creator of the Take Back Your Temple program
P.S. When it comes to weight loss, do you often know what you should do but have a hard time doing it?
You are not alone!
I struggled with this issue on my own weight loss journey, but I discovered that "Nothing is different until you think differently." – Pastor James MacDonald
The value of the Take Back Your Temple program is that you will learn how to think differently through using Biblical keys to overcome obstacles. You'll discover how to win the Spiritual and mental battle that often causes us to become inconsistent and get off-track on our weight loss journey.
This is "can't-miss" information if you are ready to succeed permanently and join a community of others doing the same.
Click here to learn more about the Take Back Your Temple program