Change your Mind, Change your Body
Discover the missing keys to weight loss success


How is the Take Back Your Temple Online Weight Loss Program Different?
Have you ever lost weight, but then gained it all back?
If you are like me, you've already tried dozens of diets.
For over 20 years I went on diets, but always ended up gaining back any weight I lost – plus more.
I was 240 pounds, a size 22, and 100% frustrated.
Then I discovered a startling truth: Even though the diet worked on my outside, my heart and mind did not change inside.
That's why I went back to the same old place (habits) that caused me to gain weight in the first place!
I knew there had to be a better way.
I found that better way.
The Lord gave me a process to makeover my mind through His word.
Through that mind makeover, I slimmed down from a size 22 to a size 8. They can lead to your weight loss success too.
Just imagine…
Gaining new energy for your loved ones
Pursuing your purpose with vitality
 Enjoying life in a renewed body, mind, and spirit
Eat Real Food
Eat regular, grocery store food and get easy, tasty recipes so you'll never have to eat food you don't like. Dishes like barbecued chicken, chicken fajitas, burgers, spaghetti with meat sauce,  oven fried fish, and more are on the menu.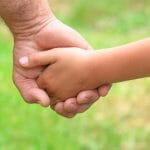 Make an Impact
Have the energy and confidence you need to fulfill your God-given purpose.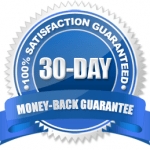 Satisfaction Guaranteed
Try the program risk-free with our iron clad 30-day money back guarantee.
How Does it Work?
Weight loss is a Spiritual battle. The enemy wants to keep you in bondage to negative thoughts and destructive habits that weigh you down.
But through the Take Back Your Temple online weight loss program, you learn to get free of the enemy's mental strongholds and learn a daily pattern that leads to consistent weight loss results.
Imagine feeling energetic, purposeful, and enjoying life in a sound body, mind, and spirit. Being there 100% for your loved ones. Excited about the future.
If you don't take back control of your weight now, you risk missing out on life, your purpose, and not being there for your family. Plus you put yourself in danger of future disability or disease.
Whether you need to lose 20 or even 100 or more pounds, success can be yours when you join us in the Take Back Your Temple online weight loss program and A.R.I.S.E. to abundant life in Jesus Christ.

How Take Back Your Temple Worked for Them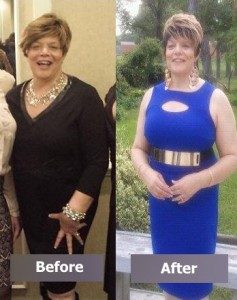 "Take Back Your Temple has helped change my life forever. I have lost 30 plus pounds and I feel empowered, peaceful, and determined.
Losing weight and being menopausal seemed like such an obstacle to overcome.  I am a living, healthy witness that it is more than possible to do so. For the Word of God reminds us that I can do all things through Jesus Christ who strengthens me."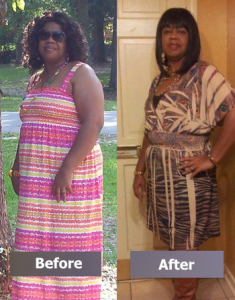 "I am grateful for the challenges this group brings to each of us to help us stay motivated on our weight loss journey. I bless God for leading me here and for the shed pounds along the way. I'm proud to say that I am down 49 lbs."
"Now that I've lost 36 lbs (and got a striking new hair cut), it's pretty noticeable to everyone around and people are starting to ask questions. This time around has been different because I have chosen to never diet again. I've found a way of life that works for my body.
My joints are almost pain free, my mood is great, I have energy to take care of my little ones, and I've brought God into this journey."
"Hey there Kimberly,  I want to thank you for your course on Take Back Your Temple.  It has turned my attitude around.  No longer am I fighting myself and my addiction to food.  I have asked God to take back his temple and rid me of my bad eating habits.  This is not a gimmick; it is founded in respecting our bodies as God's temple.
What's more I have already lost 5 pounds since starting this program two weeks ago.  I am no longer fighting myself.  Thank you so much for your insights and your love of God!  Blessings in Christ, Diana"
Note: Because people are different, your results may be different.

What You Get with the Take Back Your Temple program
Here is what you will receive with the Take Back Your Temple online weight loss program to help you succeed: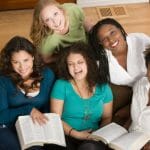 TBYT Group Support
You don't have to do this alone. Get access to encouraging people who have been in your shoes. We share our joys, our struggles, and pray for each other in our secret Facebook group.
This private online group is for TBYT program members only. It's so much easier when you have other people to share the journey with you.
You can also reach out to me in the group with your questions – and I will answer personally!
Imagine how good it would feel to be your best weight right now. You would have abundant energy to enjoy your loved ones. You would serve as a positive example for others to follow. Just 5 daily steps can make your dream a reality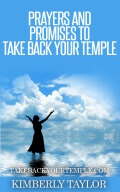 Prayers and Promises to Take Back Your Temple eBook
Do you know about all the astonishing promises God has made to you about health in His word? You don't have to miss out on them anymore. They are available to you simply by asking!
Because God's promises are certain and sure, you receive "just-in-time" strength for every daily challenge.
Psalm Therapy eBook
In John 10:10, Jesus said: "…I have come that they may have life, and that they may have it more abundantly."
The enemy wants to rob you of life through manipulating your emotions so that you engage in destructive behavior to cope with them.
But through Biblical wisdom, you'll learn how to conquer negative emotions so that you can come out on the other side victorious. You will find scriptural encouragement to overcome negative self-talk and self-image too.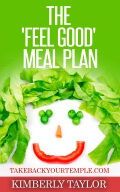 The 'Feel Good' Meal Plan and Recipe Collection eBook
Imagine eating delicious, family-friendly meals that help you secure your best weight and enhances your mood at the same time!
With this simple meal plan and tasty recipes, you can also have confidence that you are securing your best weight with every bite.
Exclusive: Have you ever started a weight reduction program enthusiastically – but 2 weeks later your motivation has disappeared?
This audio program, based upon my Amazon bestselling 'Weight Loss Scriptures' book, includes 31 inspirational, downloadble audio messages that you can use daily for encouragement and Biblical wisdom.

Want to experience peace like a river? Conquer the stress that makes you vulnerable to increased belly fat and food cravings. Biblically-backed strategies help you maintain your calm and confidence and face life challenges with God's grace.
You get unlimited membership with the program and free lifetime program upgrades too.

***SPECIAL BONUS ***
WARNING: ENDING SOON
When you order today, you'll get special access to our Mindset Reset Video Training online course ($99 value).

This online course is designed to give you specialized help if you…
Deal with constant self-sabotage…
Have fears about reaching your ideal weight…
Have problems staying committed and motivated long enough to see results…
With this course, you will get:
Video recordings of the 3 Mindset Reset for Weight Loss classes, plus bonus Q&A session (you have lifetime access so that you can view the videos as much as you like).
Audio only version of the 3 class sessions so that you can listen on your device as you walk or perform other tasks
Downloadable workbook to practice what you learn
 Click the button below now to get started immediately.



$144 value $59.95 Prime Program – Special

One-time only – NO monthly fees
30-Day Money Back Guarantee
Our Ironclad Guarantee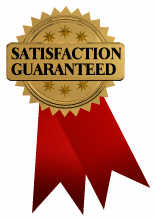 Because your satisfaction is important to me, the program comes with an iron-clad 30-day, 100% money back guarantee. If you don't feel you've received the value you were promised, you will get your money back with no questions asked or no explanation needed.
I am eager to hear your success story and how your relationship with God has deepened. Why wait to enjoy your ideal size? It's waiting for you. So receive it today!
Sincerely,

P.S. If you have a question about the program, then you are free to ask me via the Contact Us form. I am happy to answer.
Disclaimer: Because people are different, your results may be different from the testimonials featured. Please consult your medical professional before beginning any weight loss program.
NOTE: The Take Back Your Temple Online Weight Loss Program consists of instantly downloadable audio and ebooks. No physical products are shipped. After you order, you will get instant access to download the ebooks onto your computer. The ebook format is adobe acrobat PDF, which can be viewed on computer, tablet, or smartphone. The audio is in MP3 format, so you can listen from your computer or mobile device.
Take Back Your Temple, LLC
www.takebackyourtemple.com