The Supernatural Weight Loss Secret the Enemy Doesn't Want you To Know

Have you ever lost weight, but then gained it all back? Yeah, me too!
For over 20 years, I went on many diets, but always ended up gaining back any weight I lost – plus more.
It was hard. I felt discouraged and like a failure.
Emotional eating was primary reason behind my weight gain. It was a stronghold and I felt like I couldn't break free.
I was 240 pounds and a size 22. I felt in prison to my own body.
Now I know that traditional diets have a fatal flaw.
A typical diet industry program works only on the outside.
But the person's heart and mind remain unchanged.
That's why they always go back to the same old place (habits) that caused them to gain weight in the first place.
The enemy LOVES this! He wants you to stay in bondage to destructive thoughts and habits.
To change permanently, you need a change in your mind and heart.
Only your relationship with Jesus has the power to change your mind and heart.
His way to change works inside, out.

The Way to Permanent Change
We know that the only way to lasting change is the way the Bible prescribes:
"Keep your heart with all diligence, For out of it spring the issues of life (Proverbs 4:23)."

"And do not be conformed to this world, but be transformed by the renewing of your mind, that you may prove what is that good and acceptable and perfect will of God (Romans 12:2)."
Only a daily relationship with God through Jesus Christ has the power to change your heart.
Only abiding in His word has the power to change your mind.
When your heart and mind change to that of a fit and healthy person, you will practice the habits of a fit and healthy person.
You will then reach your best weight in due season as you follow God's process of transformation.
What You Get with the Take Back Your Temple program
You want to succeed with losing weight permanently, right? Here is what you will get with the Take Back Your Temple program to help you succeed: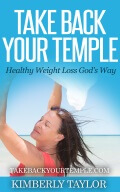 Take Back Your Temple eBook
Imagine how good it would feel to be your best weight right now. You would have abundant energy to enjoy your loved ones. You would serve as a positive example for others to follow. Just 5 daily steps can make your dream a reality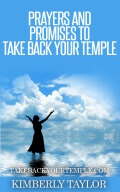 Prayers and Promises to Take Back Your Temple eBook
Do you know about all the astonishing promises God has made to you about health in His word? You don't have to miss out on them anymore. They are available to you simply by asking!
Because God's promises are certain and sure, you receive "just-in-time" strength for every daily challenge.

Psalm Therapy eBook
In John 10:10, Jesus said: "…I have come that they may have life, and that they may have it more abundantly."
The enemy wants to rob you of life through manipulating your emotions so that you engage in destructive behavior to cope with them.
But through Biblical wisdom, you'll learn how to conquer negative emotions so that you can come out on the other side victorious. You will find scriptural encouragement to overcome negative self-talk and self-image too.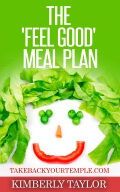 The 'Feel Good' Meal Plan and Recipe Collection eBook
Imagine eating delicious, family-friendly meals that help you secure your best weight and enhances your mood at the same time!
With this simple meal plan and tasty recipes, you can also have confidence that you are securing your best weight with every bite.

Weight Loss Scriptures Audio
Exclusive: Have you ever started a weight reduction program enthusiastically – but 2 weeks later your motivation has disappeared?
This audio program, based upon my Amazon bestselling 'Weight Loss Scriptures' book, includes 31 inspirational, downloadble audio messages that you can use daily for encouragement and Biblical wisdom.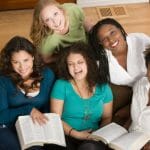 TBYT Group Support
You don't have to do this alone. Get access to encouraging people who have been in your shoes. We share our joys, our struggles, and pray for each other in our secret Facebook group.
This private group is for TBYT program members only. It's so much easier when you have other people to share the journey with you.
You can also reach out to me in the group with your questions – and I will answer as your personal mentor!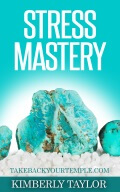 Stress Mastery eBook
Want to experience peace like a river? Conquer the stress that makes you vulnerable to increased belly fat and food cravings. Biblically-backed strategies help you maintain your calm and confidence and face life challenges with God's grace.
You get unlimited membership with the program and free lifetime program upgrades too.
***SPECIAL BONUS***
When you order today, you'll get special access to our Mindset Reset Video Training online course ($99 value).

This online course is designed to give you specialized help if you…
Deal with constant self-sabotage…
Have fears about reaching your ideal weight…
Have problems staying committed and motivated long enough to see results…
With this course, you will get:
Video recordings of the 3 Mindset Reset for Weight Loss classes, plus bonus Q&A session (you have lifetime access so that you can view the videos as much as you like).
Audio only version of the 3 class sessions so that you can listen on your device as you walk or perform other tasks
Downloadable workbook to practice what you learn
 Click the button below now to get started in just 5 minutes.



$144 value $59.95 Prime Program – Special

One-time only – NO monthly fees
60-Day Money Back Guarantee
Make a Difference in a Child's Life
When I struggled with my weight, I ate a lot of junk food, snack food, and used food to numb negative emotions.
But one day I got a bright idea:
"Why not use some of the money that I was spending on junk food, snack food, and eating too much food to help feed a child who had too little food? I could learn to trust God to heal my negative emotions."
In this way, both the child and I could receive greater health blessings in life!
A portion of the investments in the Take Back Your Temple program go directly to the Christian childhood hunger relief charity, ACT for Compassion, which helps feed hungry children around the world and shares Jesus with them.
Changing a child's life can change yours too!
 Click the button below now to get started in just 5 minutes.



$144 value $59.95 Prime Program – Special

One-time only – NO monthly fees
60-Day Money Back Guarantee
Our Ironclad Guarantee

Because your satisfaction is important to me, the program comes with an iron-clad 60-day, 100% money back guarantee.
If you don't feel you've received the value you were promised, you will get your money back with no questions asked or no explanation needed.
I am eager to hear your success story and how your relationship with God has deepened. Why wait to enjoy your ideal size? It's waiting for you. So receive it today!
Sincerely,

P.S. If you have a question about the program, then you are free to ask me via the Contact Us form. I am happy to answer.
Disclaimer: Because people are different, your results may be different from the testimonials featured. Please consult your medical professional before beginning any weight loss program.
NOTE: The Take Back Your Temple Program consists of instantly downloadable audio and eBooks (electronic books). No physical products are shipped, saving you on shipping costs.
After you order, you will get instant access to download the ebooks onto your computer. The eBook format is Adobe Acrobat PDF, which can be viewed on computer, tablet, or smartphone. The audio is in MP3 format, so you can listen from your computer or mobile device.
Take Back Your Temple, LLC
www.takebackyourtemple.com