The Weight Loss Secret the Enemy Doesn't Want you to Know
A Biblically-based online program to take back  your health

"This course implements spiritual principles in a different way than I've ever seen and is remarkably practical."

-Nancy Anne Martin, Certified Health Coach

What Makes Take Back Your Temple So Different?
Take Back Your Temple creator, Kimberly Taylor, has been in your shoes.
Once 240 pounds and a size 22, Kimberly can testify to God's goodness and healing power to overcome the frustration and disappointment of constantly losing and gaining weight.
She lost 85 pounds as a result of implementing Biblical principles to overcome emotional eating and sugar addiction. As a former registered nurse, Kimberly's program is based on healthy recipes and weight loss research.
What You Get with the Program
Once you enroll in the Take Back Your Temple online weight loss program, you will receive:
Healthy meal plans and recipes
Access to our private online support community
2 Hours of On-Demand video
3 Supplemental eBooks plus 4 bonuses
31 On-Demand inspirational audios
Full Lifetime access (if you enroll now)
What Can I Eat?
A key principle of the Take Back Your Temple weight loss program is that "no food is forbidden." What do I mean?
In my own weight loss journey, I found that when I was forbidden to have a certain food, then my natural instinct was to want that food more.
But when I told myself, "I can have any food I want," then that caused me to relax around food and become more selective about what I wanted.
I demanded that my food choices should make me feel energetic, youthful, squash cravings, and protect my health – plus Taste Good.
You'll find that balance too with the Take Back Your Temple program. You can eat foods you love and still lose weight.
It is the best of all worlds –  you can enjoy God, enjoy life, plus enjoy food!
How Does it Work?

 
How Take Back Your Temple Can Work for You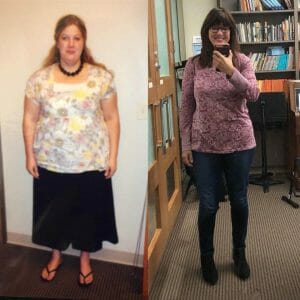 Now that I've lost 36 lbs (and got a striking new haircut), it's pretty noticeable to everyone around and people are starting to ask questions. This time around has been different because I have chosen to never diet again. I've found a way of life that works for my body.
My joints are almost pain-free, my mood is great, I have the energy to take care of my little ones, and I've brought God into this journey."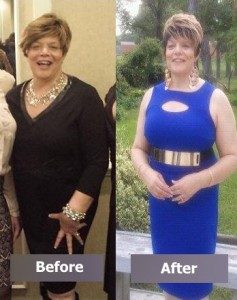 "Take Back Your Temple has helped change my life forever. I have lost 30 plus pounds and I feel empowered, peaceful, and determined.
Losing weight and being menopausal seemed like such an obstacle to overcome.  I am a living, healthy witness that it is more than possible to do so. For the Word of God reminds us that I can do all things through Jesus Christ who strengthens me."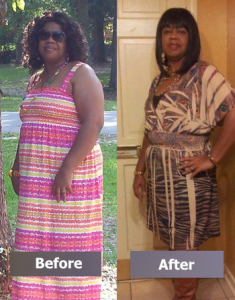 "I am grateful for the challenges this group brings to each of us to help us stay motivated on our weight loss journey. I bless God for leading me here and for the shed pounds along the way. I'm proud to say that I am down 49 lbs."
Note: Because people are different, your results may be different.
Click the button below now to get started immediately.
$59.95 Prime Program 

One-time only – NO monthly fees (Lock-in this one-time only fee now to get LIFETIME access)
30-Day Money Back Guarantee
Our Ironclad Guarantee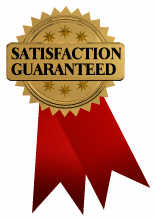 Because your satisfaction is important to me, the program comes with an iron-clad 30-day, 100% money back guarantee. If you don't feel you've received the value you were promised, you will get your money back with no questions asked or no explanation needed.
I am eager to hear your success story and how your relationship with God has deepened. Why wait to enjoy your ideal size? It's waiting for you. So receive it today!
Sincerely,

P.S. If you have a question about the program, let's talk! You are free to ask me via the Contact Us form. I am happy to answer.
Disclaimer: Because people are different, your results may be different from the testimonials featured. Please consult your medical professional before beginning any weight loss program.
NOTE: The Take Back Your Temple Online Weight Loss Program consists of instantly downloadable audio and ebooks. No physical products are shipped. After you order, you will get instant access to download the ebooks onto your computer. The ebook format is adobe acrobat PDF, which can be viewed on computer, tablet, or smartphone. The audio is in MP3 format, so you can listen from your computer or mobile device.
Take Back Your Temple, LLC
www.takebackyourtemple.com