Many of you went to church this week. But have you considered that you were already at church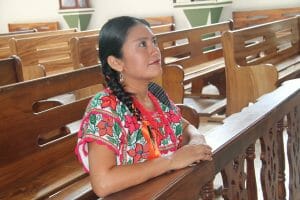 before you went to church?
After all, you are the church.
1 Corinthians 19:20 says:
Or do you not know that your body is the temple of the Holy Spirit, whom you have from God and you are not your own. Therefore, glorify God in your body and in your spirit, which are God's."
Now back in the day, I didn't know that my body was God's temple. Instead, I treated my body as an "all-you-can-eat buffet."
Others may treat their bodies as a sports bar or a house of ill-repute.
However once you declared Jesus as your Savior, your body came under new ownership!
A couple of years after God gave me the name "Take Back Your Temple," He revealed that it was meant as a prayer. The prayer was for Him to take over His property so that it could be used for its rightful, divine purpose.
Our bodies should be places where we experience joy, peace, and freedom within us because the Lord Himself chooses to make His home with us:
Jesus answered and said to him, "If anyone loves Me, he will keep My word; and My Father will love him, and We will come to him and make Our home with him (John 14:23)."
Isn't it wonderful that the Lord chooses to make His home with you?
Meditate upon and speak these scriptures often to remind yourself what belongs to you now that your body is under new ownership:
"These things I have spoken to you, that My joy may remain in you, and that your joy may be full (John 15:11)."
"Peace I leave with you, My peace I give to you; not as the world gives do I give to you. Let not your heart be troubled, neither let it be afraid (John 14:27)."
 "Stand fast therefore in the liberty by which Christ has made us free, and do not be entangled again with a yoke of bondage (Galatians 5:1)."
Never forget that you have an honored guest living on the inside of you. Make a quality decision to always make Him feel welcome!
Be blessed in Health, Healing, and Wholeness,
—
Kimberly Taylor
Take Back Your Temple
Creator of the Take Back Your Temple program
P.S. Is it possible to experience your body as the temple of God daily, seeing it as the beautiful, magnificent, glorious, great, and wonderful miracle it is?
How would your weight loss change if caring for your body was a daily privilege because you know who you are and to whom you belong?
I believe this revelation could change everything for you. Don't let another day pass by without applying this powerful truth to your life.
Click here to learn more about the Take Back Your Temple program.