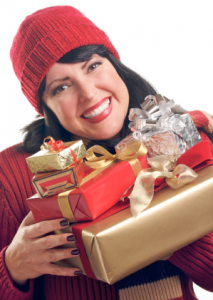 How would you like to be more joyful and bring greater meaning and purpose to your life?
You can once you discover and use the unique spiritual gifts that God has given you.
Did you know that God has given every Christian unique spiritual gifts to benefit the body of Christ? Some of these gifts are:
* Perceiver
* Leader
* Teacher
* Giver
* Server
* Mercy
* Encourager
On Saturday, my husband and I attended a class at church on how to recognize your spiritual gifts. We were amazed to discover our gifts and excited to learn how to use them.
Because I found the information in the class so valuable, I wanted to bring you the same benefits.
I searched online for a free test that can help your discover your spiritual gift. The best test I found not only lets you know what your top gifts are, but also provides a document at the end that explains the gift in more detail, challenges of the gift, and areas of ministry in which you can best use your gift.
One thing to note: This particular test requires you to enter your email address so that you will not only receive the results immediately, but you will also receive a copy via email.
Here's the link to the free spiritual gifts test online:
http://www.therocksandiego.org/giftstest/
My aim with Take Back Your Temple is not only to give you resources that will benefit your physical health, but also your emotional, mental, and spiritual health.
Discover your gifts today and use them to bring God glory!
Be blessed in health, healing, and wholeness,
Kimberly Taylor
Author of the 'Take Back Your Temple' ebook
P.S. What would happen if God's people "ate" His word as often as we consume food?
Feeding on God's word gives you strength, joy, and courage. To help you discover the hope in God's word and break mental strongholds, I published my God's Word is Food 90-day daily devotional on Amazon.com last week.
Learn more here: http://www.takebackyourtemple.com/gods-word-is-food-3
The eBook is in Amazon Kindle format, but you don't need a Kindle to read it. Amazon has a FREE Kindle reader you can use to access the book instantly on your computer.
Learn more here: http://www.takebackyourtemple.com/gods-word-is-food-3