Jesus makes us a wonderful promise in Matthew 7:7-11:
Ask, and it will be given to you; seek, and you will find; knock, and it will be opened to you. For everyone who asks receives, and he who seeks finds, and to him who knocks it will be opened. Or what man is there among you who, if his son asks for bread, will give him a stone? Or if he asks for a fish, will he give him a serpent? If you then, being evil, know how to give good gifts to your children, how much more will your Father who is in heaven give good things to those who ask Him!"

In studying this scripture, I thought about how a natural father in the Bible gave a good gift to his daughter – because she dared to ask!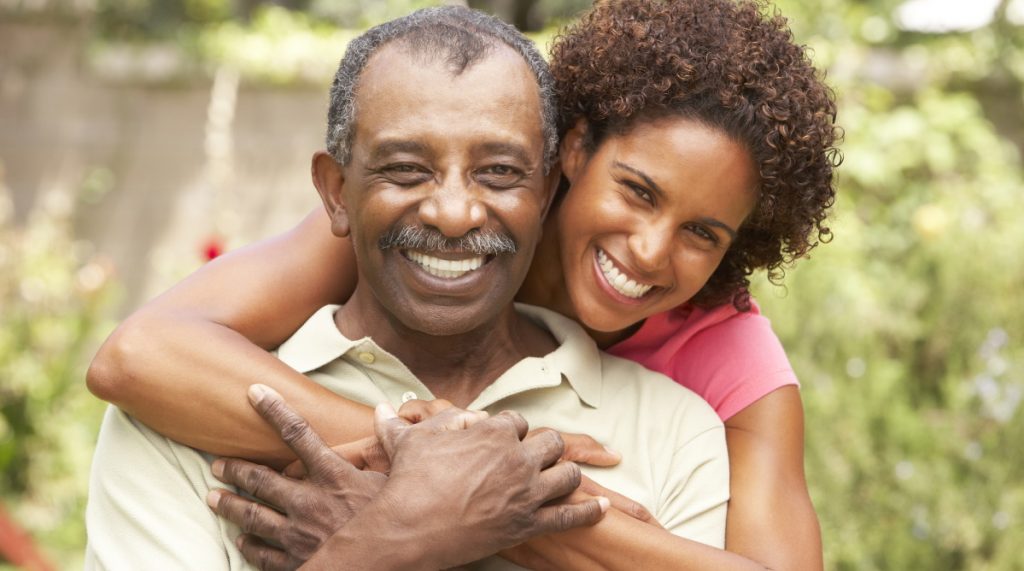 Achsah is a little-known character in the Bible, yet through her story, we can learn some principles of effective asking through prayer.
A History of Boldness: Caleb
First, some background on Achsah's father, Caleb. You will see where she got her boldness in asking for what she wanted!

Caleb was one of the 12 spies sent to scope out the Promised Land (see Numbers, chapters 13 and 14). He was only one of two who brought back a good report of the land, Joshua being the other.
Caleb and Joshua reminded the people that, because the Lord was with them, they could defeat the enemies that occupied the land.
Unfortunately, the people did not believe them.
Instead, they believed the bad report of the other 10 spies. So the people disobeyed God and refused to go into the Promised Land.
Because of their rebellion, the Lord made the Israelites wander in the wilderness for 40 years.
After the 40-year wilderness experience, the Lord brought the children of Israel back to the Promised Land and they finally went in to possess it.
By then, Moses the leader of the Israelites, was dead. Joshua was the new leader and Caleb went to Joshua and boldly declared, "Now, give me this mountain."
Caleb, at the age of 80, took the land the Lord had promised to him, defeating the current occupants.
As a side note, Caleb is a man I want to meet in Heaven because I admire his character of determination to take what belong to him!
Now, let's review what Achsah wanted and how she was able to get it.
Achsah Knew What She Wanted
To reward a relative who helped in his land conquest, Caleb gave his daughter, Achsah to him as a wife (See Joshua 15:13-18).
Now that Achsah was a newlywed, she wanted land for herself and her husband.
The scripture says that Achsah persuaded her new husband to ask her Father for a field. And apparently Caleb gave them the field.
However, Achsah must have realized that the field was lacking something else that they needed.

So she decided to go to her father to ask directly.
Achsah Knew Who Could Give it
Achsah went to her father because:
She had a relationship with him as his daughter
Her father had the resources to provide what she needed
So Achsah went to her father and the first words out of his mouth was a question: "What do you wish?"
Isn't it interesting that Caleb asked Achsah what she wanted upon seeing her? Apparently Achsah had a track record of asking for what she wanted!
Achsah Made a Reasonable Request
Achsah did not hesitate to make her request:

She answered, "Give me a blessing; since you have given me land in the South, give me also springs of water (verse 19)."
Achsah framed her request as a blessing and made her case:
Her father had already given her land and Achsah reminded Caleb of his generosity. Now she needed springs of water to make the gift complete.
That makes sense, right? Obviously, if you are going to plant crops, you need water to make them grow!
I believe that Achsah made an unselfish request; requesting the springs of water would sustain any future family she and her new husband would have, plus had the potential to feed others around them.
Making an unselfish request reminds me of a principle from James 4:2-3:
You lust and do not have. You murder and covet and cannot obtain. You fight and war. Yet you do not have because you do not ask. You ask and do not receive, because you ask amiss, that you may spend it on your pleasures."
I believe Achsah's request was a matter of her new family's future survival, not from a "desire to acquire" disease!
Achsah Received Her Request
Like any generous father, Caleb gave Achsah more than she requested:
So he gave her the upper springs and the lower springs (verse 19).
Caleb did not have to give her springs in two locations! He could have given her one or the other. Instead, he wanted to ensure his daughter was well supplied.
Which brings us back to our our Heavenly Father. Caleb gave a good gift to his child.

So consider the question that Jesus asked again, "How much more will your Father who is in heaven give good things to those who ask Him?
Dare to ask Him:
Now this is the confidence that we have in Him, that if we ask anything according to His will, He hears us. And if we know that He hears us, whatever we ask, we know that we have the petitions that we have asked of Him."

– 1 John 5:13-15