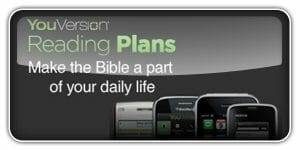 I am excited to announce that I've just launched a new weight loss bible reading plan through YouVersion, the popular Bible application for smartphones and tablets. The free reading plan features content from my top-selling book, "The Weight Loss Scriptures: The 30-Day Daily Devotional for Weight Loss Motivation."
The 7-day bible reading plan addresses a common issue among those struggling to lose weight: How to stay motivated to stick with a nutrition or exercise program long enough to see results. As you may know, I was once 240 pounds and a size 22, dropped to a size 8 and kept off the excess weight through renewing my mind to God's word.
What I learned is that weight issues are not about size, but stewardship. God is concerned about any behaviors in your life that hinder the Spiritual fruit you bear. In my case, compulsive overeating was that behavior. The excess weight was just an outward manifestation of what was going on in my heart. But God healed me and showed me how to eliminate the issues that were weighing me down.
The "Weight Loss Scriptures Devotional" on YouVersion can be accessed as follows:
Reader Christal Davis said of "The Weight Loss Scriptures" content: "This is a very helpful and motivational way to look at weight loss. With continued disappointment from all of my previous efforts I had really started getting down and felt hopeless. This is changing my perspective. I am focusing on God's love! He does not create junk and loves me no matter what. I needed this encouragement…"
In addition to "The Weight Loss Scriptures Devotional", I have also published "The Anxiety Relief Scriptures Devotional" on YouVersion to help others who are struggling with worry, anxiety, and excess stress. Other free topical devotional series for YouVersion are in development.