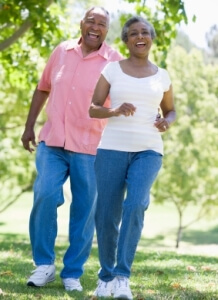 Last night in bible study, I received a great lesson on healing. Do you need to get healed from emotional eating, pain from your past, or another affliction that has plagued you? Please pay attention now and expect to receive.
In Acts 3:1-8, a man over 40 years old who was lame from birth received healing in the
name of Jesus
through Peter and John. As I read the story, I noticed two things:
Peter asked the man to look at him and John. The man obeyed by giving them his attention.
While he gave his attention, the man expected to receive from them.
Peter then commanded the man to rise up and walk, took him by the right hand, and immediately the man's feet and ankle bones received strength.
For you to get healed, you must do the same thing: Put your attention on Jesus and expect to receive from him. In Isaiah 41:10, God says:
'Fear not, for I am with you; Be not dismayed, for I am your God. I will strengthen you, Yes, I will help you, I will uphold you with My righteous right hand.'
No matter what you are facing, expect Jesus to:
Strengthen you
Help you
Uphold you
But the first requirement is to pay attention to him! How do you do that? Because Jesus is the Word of God made flesh (John 1:14), spending daily time in the bible will help you pay attention to Jesus. Find a bible translation you understand. I use the New King James version. A great book to start with is the book of John. As you read, expect to receive answers. Meditate on the Word you receive.
Each day, know that Jesus is walking with you. Believe that you have received strength, help, and upholding to walk your healing out. Whenever you feel weak, pay attention to Jesus again and receive.
After the lame man received healing, he no longer had to settle for life at the temple gate. He was able to go inside, leaping and praising God!
Just imagine: If the temple gate was called Beautiful, then the temple must have been magnificent! God is calling you to a magnificent life with him. Will you start paying attention and expecting to receive it?
I know you will!
Be blessed in health, healing, and wholeness,
Kimberly Taylor
Author of the 'Take Back Your Temple' ebook
P.S. What would happen if God's people "ate" His word as often as we consume food? Economic problems, relationship issues, and other challenges of modern life can leave you feeling anxious, depressed, and fearful. But with the God's Word is Food daily devotional, you'll discover the hope in God's word and break mental strongholds.
Learn more here:
https://www.takebackyourtemple.com/gods-word-is-food-3/
Through encouraging scriptures and simple, easy-to-read chapters that compare biblical principles to food, you will gain new understanding of God's word. You will hunger for its wisdom and be empowered to apply what you learn to change your life.
See the free excerpt here: