Praise Report! Today, my left fingers and toes are about 95% healed. Only a small portion of my left thumb and toe remain numb.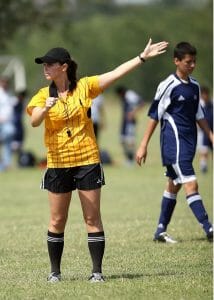 It's been just over 2 weeks since I had stroke symptoms that affected my left foot and hand.
In our prayer book, Mike and I wrote that we are believing for 100% healing of my hand and foot.
So 95% is not good enough. It's not right yet.
We are standing on Isaiah 53:5 in faith because we know this is right:
But He was wounded for our transgressions, He was bruised for our iniquities; The chastisement for our peace was upon Him, And by His stripes we are healed."
Hebrews 11:3 says that:
 By faith we understand that the worlds were framed by the word of God, so that the things which are seen were not made of things which are visible."
If we see situations in our world that do not line up with God's word, that situation is in rebellion.
We are the only ones who can decide which situations to permit in our lives (loose) and which to reject (bind).
It is our job to speak God's word into that situation until it lines up – however long it takes.
We say mentally, "It's not right yet." God is righteous, His word is right, but this situation is not.
Then we write in our prayer book what God's word says about that situation. It's a simple 3-ring binder in which we have:
Section 1: Psalms of praise to God
Section 2: Prayers for our personal situations
Section 3: Prayers for others
Last week, the thought entered my mind that maybe I was meant to stay numb in my hand and foot. After all, my mental reasoning went, Paul had the thorn in the flesh with which to contend (see 1 Corinthians 12:7-10).
However, I dismissed that thought with 1 question:
"Did the Lord tell me to stop praying for 100% healing?"
No, He did not. The Lord deals with each person individually. His thoughts and ways are higher than ours. So I decided to keep on praying for 100% healing unless the Lord tells me to stop.
I will stay on it every day until I see this situation get right according to God's word.
You might say, "Well, suppose you die before you see that 100% healing?"
It does not matter. I think about how Shadrach, Meshach, and Abed-Nego decided to do the right thing, whether God rescued them or not (see Daniel 3:16-18).
Either way, I win!
You see, I know that I am going to get 100% healed, whether on this Earth now or when I get to Heaven later. Only God knows the timing.
I will do my part and let God do His!
My part is to stay on it in prayer. I am still going to do what is right and speak God's word into this situation day in and day out.
If you have situations in your life that are not right according to God's word, then I am pleading with you to make them right today:
1. Focus on the situations you can change personally first.
2. Find a word from the Lord to give you strength to do what is right.
3. Write down the situation that isn't right, then next to it write down the Word from the Lord in the Bible that is righteous.
If you are unsure if your situation is right or not, then seek the Lord in prayer about it. In James 1:5, the Lord promises wisdom to those who ask Him. So start asking Him in prayer.
4. Now, this is where the challenge begins. Stay on that Word until you see the manifestation of it.
You may become fearful, discouraged, weary, or doubtful as you make a virtuous decision to stay on God's word daily. This opposition is an enemy attack to try to get you to give up on that Word. Don't do it.
Reject all opposition. If you believe and speak lies rather than the truth in God's word, you will not receive the answer to your prayer.
Persevere in prayer and in confession of God's word. This will encourage and strengthen you until you see your outward situation line up with God's word.
In John 15:7, Jesus promised,
If you abide in Me, and My words abide in you, you will ask what you desire, and it shall be done for you."
If you practice self-control, ensuring that you apply God's word daily, not only will you receive answers to your prayers in this life, but you will receive an abundant entrance into heaven when you go (I recommend studying more about how to get an abundant entrance in 2 Peter 1:1-11).
That is a win/win situation!
Be blessed with health, healing, and wholeness,
Kimberly Taylor
Creator of the Take Back Your Temple program
P.S. When it comes to weight loss, do you often know what you should do but have a hard time doing it?
I struggled with this issue on my own weight loss journey, but I discovered that "Nothing is different until you think differently." – Pastor James MacDonald
The value of the Take Back Your Temple program is that you will learn how to think differently through using Biblical keys to overcome obstacles. You'll discover how to win the Spiritual and mental battle that often causes us to become inconsistent and get off-track on our weight loss journey.
Join a community of like-minded Christians losing weight and keep it off.
Click here to learn more about the Take Back Your Temple program