Have you ever wondered if things will ever change concerning your eating issues?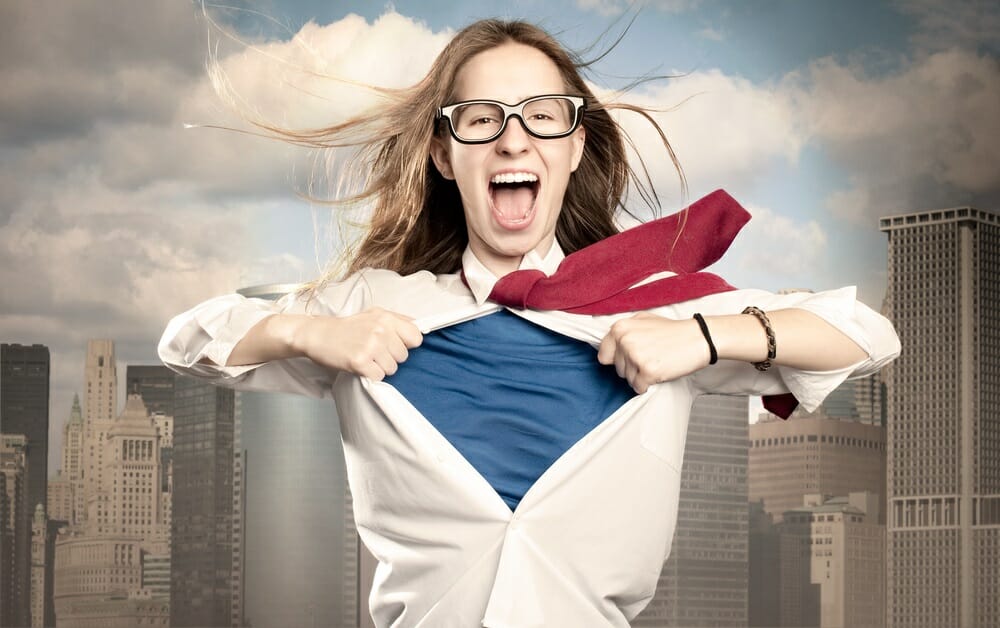 One of the most hopeful scriptures regarding change is Romans 12:2:
"And do not be conformed to this world, but be transformed by the renewing of your mind, that you may prove what is that good and acceptable and perfect will of God."

– Romans 12:2
Not only does this scripture say that change is possible, but how change is possible!
Yet, even though many of us want change, we end up feeling discouraged and frustrated in the change process.
I believe the reason for this is simple: We look for power to change in the wrong place, plus may have mindsets about change that sabotage us.
Let me explain each of these:
The Power Source of Change
As Christians, our lives are centered on Jesus Christ as our Lord and Savior.
When we made the decision to become His disciple, something amazing happened: Our old sin nature was crucified with Christ.
"I have been crucified with Christ; it is no longer I who live, but Christ lives in me; and the life which I now live in the flesh I live by faith in the Son of God, who loved me and gave Himself for me."

– Galatians 2:20
When the apostle Paul wrote "…it is no longer I who live…" he was talking about his old sin nature, that part of him which devised, practiced, and made provisions for sin habitually and without repentance.
However as a new creation in Christ, Paul recognized that Jesus lived in him through the power of the Holy Spirit. He received and lived that truth by faith.
We too have that same opportunity, the same power. Not willpower but by the Holy Spirit's power!
That is the missing piece of change I believe.
Many Christians do not live by faith according to their new nature.
While our old sin nature can appear alive, it is dead like a zombie. Think of 'The Walking Dead'!
That old nature has no power to control us except that which we choose to give it.
According to Romans 6:14, sin does not have dominion over us any longer. We are under God's grace.
Through the Spirit of Grace, the Holy Spirit, we have more than enough power to help us overcome any challenge in life., including eating issues.
Mindsets that Sabotage Change
1. "Yippee – I can keep my binge foods around me now."
Now you might wonder…since I have God's power within me to change, does that mean I can keep my temptations around me and expect God to remove the desire for them?
While God can do that, most of the time I believe He expects us to use wisdom in not leading ourselves into temptation!
Would you say that an alcoholic should keep a well-stocked liquor cabinet in their home and expect God to make them not want to take a drink?
I'm sure you'd agree the answer is 'No.'
Wisdom says that we should make straight paths for our feet. In that way, we save our energy for fighting only the battles that we need to fight!
2. "If I mess up, I disappoint God."
Some Christians might believe that they disappoint God if they have stumbles along the path to change.
However, I do not believe it is possible to disappoint God. Why?
Disappointments occur when you expect something that didn't happen the way you thought it would.
But consider this: God is omnipresent, omnipotent, and omniscient.
In addition to being all present and all powerful, He is also all knowing.
That means God knows about your mistakes before you make them!
Because He knew in advance what you were going to do, there is no disappointment. And because He knows about your mistakes, He already has a plan for your recovery.
That's why it is wise to seek His plan in advance to help you overcome temptations so you'll have a different outcome.
3. "Change should not be challenging."
Will the change process be challenging as you walk in the Spirit and not fulfill the lust of the flesh?
Yes.
After all, you've been trained in the old ways of thinking and acting for years so it will be uncomfortable to change in the beginning.
But consider Jesus, the author and finisher of our faith. He is not asking us to go through anything worse than He went through Himself!
As Hebrews 12:3-4 advises:
"For consider Him who endured such hostility from sinners against Himself, lest you become weary and discouraged in your souls. You have not yet resisted to bloodshed, striving against sin.

– Hebrews 12:3-4
As challenging as it is to endure temptation and the discomfort of saying 'no' to the flesh, I don't know of anyone who had to resist to the point of sweating blood!
So when you think it is too hard, be sure to give yourself that reality check.
During moments of temptation, remind yourself of the truth through saying "I can do all things through Christ who strengthens me" and ask the Holy Spirit to bring His comfort and wisdom to you as you move through the discomfort of the moment.
As you are trained in a new way of thinking and acting, you will find the process becomes easier and you'll discover new ways to make your walk more efficient.
Take comfort that our struggles on this Earth are just basic training to prepare us for much more! Let's embrace the process of change according to the Lord's promise:
"For I consider that the sufferings of this present time are not worthy to be compared with the glory which shall be revealed in us."

– Romans 8:18
Embrace the process of change and prepare for glory!
Be Blessed with Health, Healing, and Wholeness,
Kimberly Taylor

Author of the Take Back Your Temple program
P.S. Do you struggle with overeating sugar? If so, you are not alone!
Overcoming sugar addiction was a key factor on my weight loss journey; I lost 85 pounds and dropped from a size 22 to an 8.
In our 14-day Sugar Detox Challenge online course (inside the Take Back Your Temple program), you'll get the same success strategies and support to gain peace in your eating habits and achieve lasting weight loss.
Click here to learn more about the Take Back Your Temple program.
"Prayer for Weight Loss"