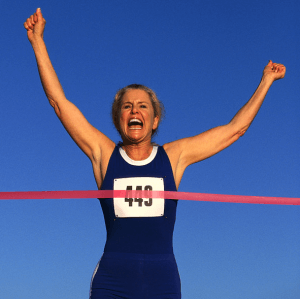 In the "Get Out of My Sight – Temptation!" article, you learned how I dealt with two food temptations recently.
But just this morning, I rediscovered an even more powerful weapon to handle temptation.
This weapon is so important that Jesus himself commanded it.
It lines up with one of my favorite sayings from the martial arts: "The best way to win a fight is to avoid getting into one in the first place."
See if you can spot the weapon from the wise words of Jesus:
Jesus prayed: "…And do not lead us into temptation, But deliver us from the evil one (Luke 11:4)"
Luke 22:40 "…Pray that you may not enter into temptation."
And to the disciples he said, "…Rise and pray, lest you enter into temptation (Luke 22:46)"
By now, you know the weapon is prayer. I pray every day, but must admit I don't always pray not to enter into temptation.
That was a mistake.
The only reason I realize it now is because Luke 22:39-46 was the focus scripture from the Sunday School lesson I was reading this morning.
After I saw Jesus told the disciples to pray not to enter into temptation twice, I remembered 'The Lord's Prayer' in which he also said the same thing.
I had a revelation: It must be very important if Jesus said it three times!
How many eating "fights" could we avoid every day if we would only pray?
Starting today, I am going to add "lead me not into temptation" to my daily prayers.
How about you?
Be blessed in health, healing, and wholeness,
Kimberly Taylor
Author of the 'Take Back Your Temple' ebook
P.S. Have you ever started a weight loss program with great enthusiasm – only to lose focus and regain the weight you lost?
Not any more. To help you stay motivated so you can become a weight loss success story, I recently published my 'The Weight Loss Scriptures' 30-day daily devotional on Amazon.com.
Learn more here: https://takebackyourtemple.com/the-weight-loss-scriptures-ebook/
The eBook is in Amazon Kindle format, but you don't need a Kindle to read it. Amazon has a FREE Kindle reader you can use to access the book instantly on your computer.
Learn more here: https://takebackyourtemple.com/the-weight-loss-scriptures-ebook/