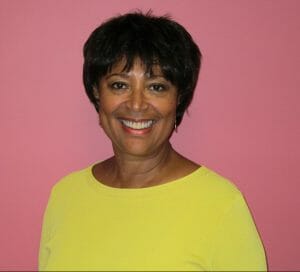 This article is one by a special guest author – Dr. Shirley Powell.
So many times when struggling with weight issues, we put ourselves down or get frustrated because our image doesn't fit the world's standards.
However, the Take Back Your Temple way is to see yourself through God's eyes, anchor yourself in His love, and then become a good steward concerning your body's care from that loving position rather than one of discouragement and defeat.
Dr. Powell's article too exhorts you to see yourself through God's eyes and will make a powerful impact on your confidence. Prepare to be blessed by the message she has to share!
A Different Look at Low Self-Esteem
By Shirley Powell, ND
If you look at the world, you'll be distressed. If you look within, you'll be depressed. But if you look at Christ, you'll be at rest." – Corrie Ten Boom
Many of us blame our problems or the problems of others on low self-esteem, often claiming that it stems back to some childhood issue(s).
But let's take a moment and explore just a little about what exactly is going on with the concept of low self-esteem:
Low self-esteem is looking at what we think about ourselves instead of what God thinks about us.
Low self-esteem takes our eyes off of God and causes us to look more at ourselves.
Might low self-esteem be just another expression of self-centeredness?
Might low self-esteem and poor self image just be simply different manifestations of pride?
It does not matter whether we are full of pride or even full of self-hatred; either way we are still full of ourselves.
God, however, wants us to be empty of ourselves and full of Him. Part of being empty of ourselves is being humble, which is very different than low self-esteem.
Humility is a desirably character trait based on God's standards; low self-esteem is man's perspective of himself based on limited human thinking.
It takes a healthy and Godly sense of who we are in Christ to walk in Godly humility.
Otherwise we will be too insecure or too proud to be humble.
When we walk in humility, we will neither attempt to cover our mistakes or faults, nor will we try to appear to be more than we really are.
Covering our faults and living a lie are said to be symptoms of low self-esteem. But it actually may be, again, a manifestation of pride.
Either way, it is deceitful, self-centered and destructive.
It is a far cry from the humility that the Lord requires of us.
Based on a humanistic worldview, man would be released from the shackles of his limitations that cause him to fail and not experience great success if only he was empowered to realize his great human personal potential, if only he had more SELF confidence (versus God confidence).
Yes, we've come to believe that all we need for joy and contentment is to boost our low self-esteem before man.
The irony is, what is given as the solution is exactly what the problem is – that we revel in our own glory and imagine our potential to be something of value in and of itself — outside of God.
The Bible continues to warn us about that very thing — thinking too highly of ourselves. We need not occupy ourselves with lifting our own esteem, for when live to please God (and not man), He will exalt us in due time.
Our true identity is found in Christ; not in self.
When we are Christ-centered and not self-centered, we can begin to be who we were created to be in the likeness and image of God. So our hearts cry should be to be more Christ-like.
It is then that we can begin to experience real life – real inner peace, joy, and fulfillment.
Luke 16:15 (NKJV)
And He said to them, "You are those who justify yourselves before men, but God knows your hearts. For what is highly esteemed among men is an abomination in the sight of God."
Matthew 23:11-12 (NIV)
The greatest among you will be your servant. For whoever exalts himself will be humbled, and whoever humbles himself will be exalted."
James 4:10 – (NASB)
Humble yourselves in the presence of the Lord, and He will exalt you."
2 Corinthians 5:14-15 (MSG Paraphrase)
Our firm decision is to work from this focused center: One man died for everyone. That puts everyone in the same boat. He included everyone in his death so that everyone could also be included in his life, a resurrection life, a far better life than people ever lived on their own."
Colossians 3:23-24 (NKJV)
And whatever you do, do it heartily, as to the Lord and not to men, knowing that from the Lord you will receive the reward of the inheritance; for you serve the Lord Christ."
Shirley D. Powell is a Doctor of Naturopathy, Certified Health Practitioner, Certified Nutrition Counselor, author, and presenter. She has a private practice, Temple Care Natural Healing and Wellness Clinic, with offices in northeast Alabama and the Washington, DC metro area.
The focus is on supporting the body's God-given ability to heal itself naturally, with the proper diet, herbs, supplements, detoxification, natural therapies, and lifestyle, taking a whole-person approach. Individual and family appointments are available.
Also, in response to God's calling, she also launched Temple Care International Ministries. The ministry focuses on bringing the truth about health and wellness God's way to the body of Christ and all who have ears to hear, with the desire and intent to facilitate others to experience life more abundantly and be fit to stand to fulfill God's plan for their lives.
******************************************************
Be blessed with health, healing, and wholeness,
Kimberly Taylor
Author of the Take Back Your Temple program
P.S. When it comes to weight loss, do you often know what you should do but have a hard time doing it?
I struggled with this issue on my own weight loss journey, but I discovered that "Nothing is different until you think differently." – Pastor James MacDonald
The value of the Take Back Your Temple program is that you will learn how to think differently through using Biblical keys to overcome obstacles. You'll discover how to win the Spiritual and mental battle that often causes us to become inconsistent and get off-track on our weight loss journey.
Join a community of like-minded Christians losing weight and keep it off.
Click here to learn more about the Take Back Your Temple program