One thing that makes me angry is reading a fellow Christian's insults about themselves. They are insulting one that God took time to create!
Back in 2010, a reader named Ben insulted himself in a public comment to one of my blog posts. Here is what he wrote:
Interesting things to consider. I am an overweight man and I've been that way since maybe 3rd grade. As I've been learning more about God and became a Christian, I have been noticing my sinful nature more and I've been realizing although gluttony is one of my many sins, much of the others could be lumped into the same category of lacking self-control. I don't want to be a stumbling block for others to know of Christ, it's bad enough when I don't always say the right thing. Keeping this and personal reflection in mind, I may have to do something drastic to be a better witness. I just need to gain the confidence and rid myself of the inner coward. Thanks for the insight and let me know if you have any tips for a long time fatty/coward."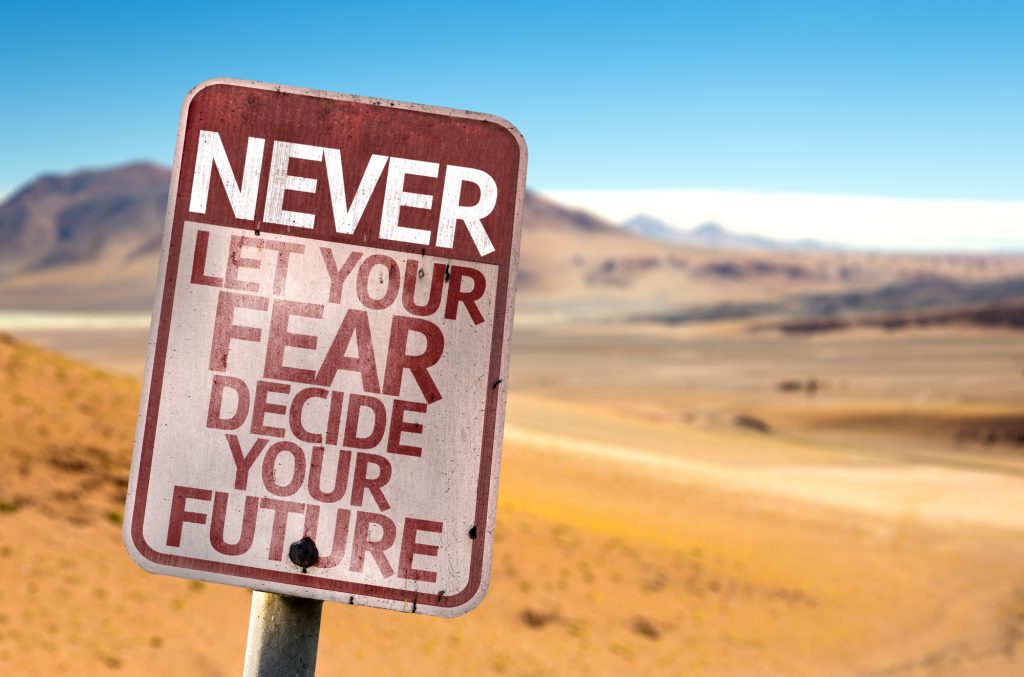 The names Ben called himself affected me like waving a red cape in front of a ferocious bull!
I wrote a LONG response back to Ben at the time about the negative names he called himself.
Recently, I recalled one of Ben's names after I received another reader email about how fear is tormenting her: "Coward."
Cowardice is a roadblock to living a victorious Christian life.
Not only that, but cowardice has a terrible cost. You will learn about the cost in a moment.
In the following article, we will explore the differences between courage and cowardice, and how you can walk in courage. God gives us the keys in His word.
Whether you choose to live a life of courage or cowardice, you will pay a price either way.
The Cost of Cowardice
The Lord tells us the ultimate cost of cowardice in Revelation 21:8:
But the cowardly, unbelieving, abominable, murderers, sexually immoral, sorcerers, idolaters, and all liars shall have their part in the lake which burns with fire and brimstone, which is the second death."
To understand why the cowardly will share the same punishment as other transgressors, let us look at the definition of "cowardice:"
Cowardice is a trait wherein excessive fear prevents an individual from taking a risk or facing danger. It is the opposite of courage. As a label, "cowardice" indicates a failure of character in the face of a challenge. One who succumbs to cowardice is known as a coward."
Wow. So cowardice arises from fear. And where does fear come from?
Let's look at fear's definition: "an unpleasant emotion caused by the belief that someone or something is dangerous, likely to cause pain or a threat."
Fear comes from our beliefs.
So a coward refuses to face a challenge because their eyes are trained only on themselves, believing they lack resources to handle the challenge, and so run and hide from it.
Many people spend their lives running, hiding, avoiding, and procrastinating.
Rather than seeking God for the resources and solutions they need to face life challenges each day, they allow fear and past programming to stop them.
The coward's fear becomes their idol because they elevate obedience to their fear above obedience to God.
They yield valuable mental real estate to the enemy!
The cost to the cowardly person is that they miss out on the abundant life that God wants them to have – all because they do not believe Him.
The Cost of Courage
Just as cowardice arises from the belief that you can not handle a challenge, courage arises from believing that you can with God's help.
In the Bible, the Lord calls His people to courage!
However, the Lord commands us to be courageous not based on self-sufficiency, but His all-sufficiency.
He is our El-Shaddai, the One who supplies all that we need, whether physical, mental, or emotional resources.
Here is an example: You may know that the Lord delivered the children of Israel out of slavery in Egypt and promised to lead them to a land of milk and honey (Exodus 3:8).
However, when it was time for the people to go into the Promised Land, 10 out of the 12 leaders saw the challenges they would face and discouraged the people with a bad report (see Numbers, chapters 13 and 14).
But two men, Joshua and Caleb, had a different spirit. They reported to the people how good the land was and said they could take the land because "The Lord is with us."
The basis of Biblical courage is believing the Lord's promise that He will never leave nor forsake us even during challenges:
Be strong and of good courage, do not fear nor be afraid of them; for the Lord your God, He is the One who goes with you. He will not leave you nor forsake you."

– Deuteronomy 31:6
Also, consider the promise in Psalm 23:
Yea, though I walk through the valley of the shadow of death, I will fear no evil; For You are with me; Your rod and Your staff, they comfort me."

– Psalm 23:4
The cost of courage is the willingness to leave your comfort zone to pursue what the Lord has for you.
You make this wise decision in recognition that nothing in this world compares to the glory that the Lord will reveal in us, His people.
From glory to glory, the Holy Spirit is transforming us into the image of our Savior!
Choosing a Life of Courage
In Deuteronomy 30:19-20, the Lord calls His people to live a "clingy" life with Him:
"I call heaven and earth as witnesses today against you, that I have set before you life and death, blessing and cursing; therefore choose life, that both you and your descendants may live; that you may love the Lord your God, that you may obey His voice, and that you may cling to Him, for He is your life and the length of your days;"
The Cowardly person pretends they do not hear the Lord's call.
They would rather spend the energy they have consuming worldly distractions, running, hiding, avoiding, and procrastinating.
They do not realize that the same energy they are using for futile activities, they can use to embrace life and face challenges each day with the Lord's help!
In contrast, the Courageous person answers the Lord's call.
They obey God through daily practice of His word and cling to Him, recognizing that they can only do so through the strength and power of His Spirit.
As a result, they gain abundant life rather than miss out on it!
Will you make the choice to live courageously today?
I have. After all, how else am I going to spend the time the Lord has granted to me? I consider spending my time on a righteous cause as a good use of my time.
Now, this does not mean that I never fear; it just means that I have decided not to let fear stop me!
I hope that you have made the same decision. In that way, you will avoid having regrets at the end of your life. That's what I desire: A "no regrets" life, knowing that I gave the Lord my all.

Deciding to live courageously will give you the satisfaction of knowing that you gave the Lord your all too!
Kimberly Taylor
Author of the Take Back Your Temple program
P.S. Are you struggling with the challenges of emotional eating? Many people with eating issues know what to do but have a hard time doing it. That is where you need a community that supports each other!
In the Take Back Your Temple program, you will get all the support you need to overcome the Spiritual and emotional battles of weight loss, connected in our Overcomers Christian community.
Click here to confirm the Take Back Your Temple program is right for you.