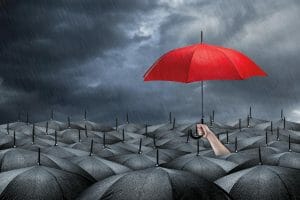 I received some news that distressed me recently. As I decided what to do about it, the following scripture came to mind:
Peace I leave with you, My peace I give to you; not as the world gives do I give to you. Let not your heart be troubled, neither let it be afraid (John 14:27)."
Normally, the words "Peace" and "Let" stand out when I reflect upon this scripture.
But this time, the word "Be" made me pause.
What does it mean to "Be"?
Read that scripture again, focusing on the word "be."
You'll see that you can feel better instantly in the midst of your circumstances if you grab hold of 1 key principle.
The dictionary defines "Be" as:
to breathe
to live
to exist
to inhabit
to fulfill a role
Think about that; how you choose to "Be" at a certain moment is separate from your circumstances!
For example, I received some news that many people would say is upsetting.
To react to the news, my first instinct was to "be" upset.
What does a person do mentally and physically to "be" upset?
Imagine the worst happening
Frown
Wrinkle their forehead
Tense up their shoulders
Express their worries verbally
Complain about it
But, what if I refused to do any of that? Could I still "be" upset?
No, I would just "Be." I would still keep breathing.
Then I thought: What if I chose to do actions to "be" peaceful, such as:
Thank God that He is with me
Smile
Breathe deeply
Pray about the situation
Express my faith that God's got this
That's what I did. It helped me to feel better instantly!
Here's my point: Each moment, we get to choose how we want to be. And for every be, there is a "do."
We can allow circumstances to shape our "Be" and what we do.
Or we can choose how to be and what we do consciously. Then, our circumstances will bend to match our decision eventually.
Abraham Lincoln said, "Folks are usually about as happy as they make their minds up to be."
Proverbs 23:7 says in part, "For as he thinks in his heart, so is he."
So today, how will you choose to BE?
Once you've decided how you will BE, then ask yourself "What can I DO now to fit the person I want to BE?"
In the Take Back Your Temple weight loss program, you will learn how to BE healthier every day, with the actions to match.
You can be stronger, energetic, and more peaceful in the next moment.
Make a decision to BE that!
Be blessed with health, healing and wholeness,
Kimberly Taylor
Author of the Take Back Your Temple program
Grow Stronger in Spirit, Soul, and Body
Blast through your weight loss barriers daily with our online courses and Christian support community inside the Take Back Your Temple online membership program.