Have you faced a mountain in your life and wondered if you would ever overcome it? Let's get inspiration from Caleb in the Bible: " Give me this mountain ."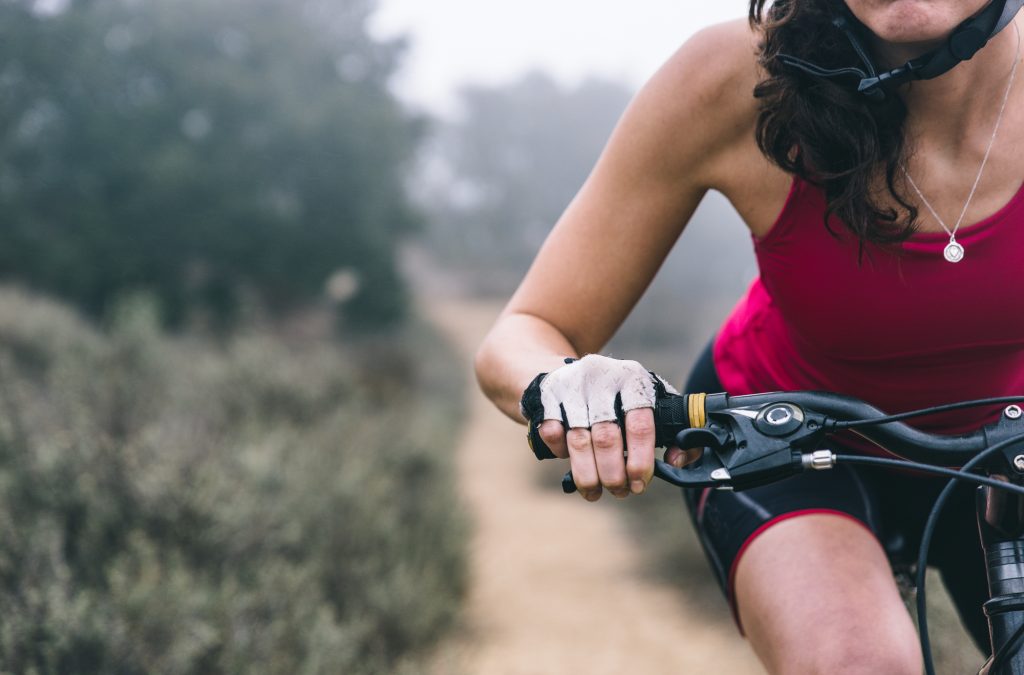 Just the other day, I received encouragement from Caleb's story (see Joshua 14:7-15).
I'll tell you why in a moment.
Right now, I'm facing the mountain of getting older. I see new gray hairs on my head and feeling aches in my body that I've never felt before.
It seems that I was 17 years-old just yesterday! And yet, I have a vision of aging well from the Bible and the attitude needed to conquer mountains.
A Blessing for Aging Well
Speak this blessing over yourself right now, making it personal for you:
The righteous shall flourish like a palm tree,
He shall grow like a cedar in Lebanon.
Those who are planted in the house of the Lord
Shall flourish in the courts of our God.
They shall still bear fruit in old age;
They shall be fresh and flourishing,
To declare that the Lord is upright;
He is my rock, and there is no unrighteousness in Him."

– Psalm 92:12-15 (NKJV)
Wow. Do you feel the strength and assurance in these words, with all of those "shalls"? If not, speak them again with conviction, emphasizing each 'shall'!
Ask the Lord for a vision of yourself living out this blessing daily, trusting Him for the wisdom to make choices that glorify Him and the strength to carry them out!
My Godly Role Model for Aging Well
You may recall that Caleb was one of the 12 men sent to spy out the Promised Land for Moses and report back on the conditions there.
When the men returned, 10 of the spies gave a bad report, stating all the reasons why they couldn't conquer the land.
However, Caleb and Joshua had a different spirit; they gave the people reasons why they could succeed.
After all, they declared, "The Lord is with us."
However, the others chose to believe the bad report. They disobeyed God and refused to go into the Promised Land.
As a result, the Lord caused the people wander in the wilderness for 40 years.
Even though Caleb had to go through the wilderness too, the Lord made him a promise:
But My servant Caleb, because he has a different spirit in him and has followed Me fully, I will bring into the land where he went, and his descendants shall inherit it."

– Numbers 14:24
Caleb held on to the Lord's promise for over 40 years. When the years were complete, Caleb was able to stand before Joshua and declare boldly:
And now, behold, the Lord has kept me alive, as He said, these forty-five years, ever since the Lord spoke this word to Moses while Israel wandered in the wilderness; and now, here I am this day, eighty-five years old. As yet I am as strong this day as on the day that Moses sent me; just as my strength was then, so now is my strength for war, both for going out and for coming in. Now therefore, give me this mountain of which the Lord spoke in that day; for you heard in that day how the Anakim were there, and that the cities were great and fortified. It may be that the Lord will be with me, and I shall be able to drive them out as the Lord said (Joshua 14:10-12)."
Don't you just love that Caleb said, "give me this mountain" rather than "may I have this mountain, pretty please?"
Caleb knew what belonged to him and he was willing to fight to get it.
Caleb's Lessons on Conquering Life's Mountains
In the following article, I share 3 things you can learn from Caleb's story that will help you overcome mountains in your life.
1. Believe God's word. Caleb held fast to God's word that the land was his, even though it didn't look like it.
While others saw only obstacles, Caleb saw possibilities:
The land we passed through to spy out is an exceedingly good land. If the Lord delights in us, then He will bring us into this land and give it to us, 'a land which flows with milk and honey.' Only do not rebel against the Lord, nor fear the people of the land, for they are our bread; their protection has departed from them, and the Lord is with us. Do not fear them."
2. Be resilient. Imagine an inflated beach ball thrown down to a hard surface. What happens?
It bounces back!
I am sure that Caleb experienced much disappointment when he was denied going into the Promised Land the first time – all because the other people refused to believe God and did not claim what was rightfully theirs.
Disappointment hurts. But it is a mark of Spiritual maturity when you do not let disappointment stop you.
You accept it, you admit that it hurts, but you forge ahead anyway.
You know that quitting is the 100% way to failure.
When Caleb laid claim to his mountain, I see his statement in 2 ways:
He was determined to get what belongs to him, no matter what
He was willing to embrace hardship and overcome whatever obstacles and setbacks stood in his way
Suffering is a part of life in this sin-filled world. We won't truly be free of pain until we get to heaven.
Oh what a glorious day that will be!
But in the meantime, God gave us the gift of the Holy Spirit. He is our Comforter and Guide.
He helps us grow stronger as we go through life's trials.
3. Be willing to fight the battles. Whenever you are trying to achieve something good in life, watch out!
There will be opposition.
The way to overcome is to keep the outcome for which you are believing firmly in your mind. You have to make that prize bigger in your mind than any obstacle standing in the way.
Visualize that prize several times a day and "see" it in your mind's eye until the movie makes you smile!
Caleb held on to the vision that he would receive the land the Lord gave him.
He and His people were willing to fight the "giants" in the land to receive their inheritance.
He knew His enemies would not give up without a fight.
So he faced that reality, was willing to endure any "war wounds", but he wasn't willing to give up.
As a result, this was Caleb's prize:
And Joshua blessed him, and gave Hebron to Caleb the son of Jephunneh as an inheritance. Hebron therefore became the inheritance of Caleb the son of Jephunneh the Kenizzite to this day, because he wholly followed the Lord God of Israel (Joshua 14:13-14)."
Caleb received his inheritance for himself and his descendants because he wholly followed God.
We receive our inheritance in the same way. We may get some bruises and scrapes along the way, but we remain determined to claim our mountain.
Just as in the natural, Spiritual mountains are not easy to climb. But once you get to the top, the view is spectacular!
Be Blessed with Health, Healing, and Wholeness,
Kimberly Taylor

Author of the Take Back Your Temple program
P.S. Do you struggle with overeating sugar? If so, you are not alone!
Overcoming sugar addiction was a key factor on my weight loss journey; I lost 85 pounds and dropped from a size 22 to an 8.
In our 14-day Sugar Detox Challenge online course (inside the Take Back Your Temple program), you'll get the same success strategies and support to gain peace in your eating habits and achieve lasting weight loss.
Click here to learn more about the Take Back Your Temple program.
"Prayer for Weight Loss"