During a trial, have you ever felt alone and wondered, "God, where are you?"
I believe this Bible study on the book of Daniel will answer that question.
On a recent road trip, I felt led to read the book. I got so immersed in it that I lost track of time.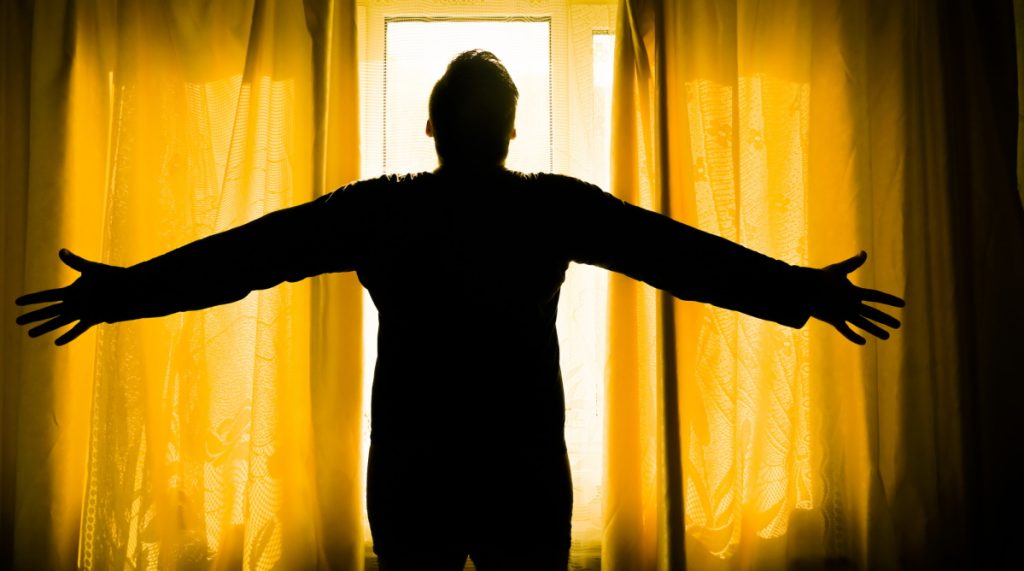 Reading about the courage of Daniel and His friends boosted my courage and confidence.
Why is courage critical in the lives of Christians?
Courage is essential in our lives because the enemy wants to discourage us on the journey (steal our courage).
Fear is the enemy's greatest weapon. The Bible tells us that Satan keeps people in bondage with the fear of death (see Hebrews 2:14-16).
However, Daniel and his friends faced death on three occasions:
Guardsmen came to cut them in pieces (all of them)
Thrown into a fiery furnace (Shadrach, Meshach, and Abed-Nego)
Cast into a den of lions (Daniel)
Yet, in every situation, God moved for them in unique ways as the:
Revealer of Secrets
Presence in the trial
Deliverance from the trail
Through meditation upon these stories, I hope that you will gain confidence that the Lord will act on your behalf in your trial!
Revealer of Secrets
First, here is some background on why the danger of their bodies cut into pieces loomed over Daniel and his friends in the first place.
After Judah fell under King Nebuchadnezzar and his army, Nebuchadnezzar took its riches as well as captives from Jerusalem to Babylon.
Daniel and his three friends Hananiah, Mishael, and Azariah were among those captives.
Selected to serve in the palace, their names were changed and they were enrolled in three years of training to learn the Babylonian ways.
However, although Daniel and his friends were in Babylon, they did not let Babylon get into them (see Daniel 1)!
They held on to their faith, values, and integrity amid temptation. Their example is a great one for us!
At the end of their training, the book of Daniel says:
Then the king interviewed them, and among them all none was found like Daniel, Hananiah, Mishael, and Azariah; therefore they served before the king. And in all matters of wisdom and understanding about which the king examined them, he found them ten times better than all the magicians and astrologers who were in all his realm.

– Daniel 1:19-20
That last sentence is what led Daniel, Hananiah (now Shadrach), Mishael (now Meshach), and Azariah (now Abed-Nego) to a reputation as "wise men."
That classification would put their lives in danger. You will see how coming up.
The Troubling Dream
Daniel Chapter 2 records that King Nebuchadnezzar had a dream so troubling that he could no longer sleep. He needed to know what it meant.
So he called the magicians, the astrologers, the sorcerers, and the Chaldeans together to tell him the meaning.
However, the ruler included one catch; not only did he want them to tell him the interpretation, but what he dreamed!
The Chaldeans refused, stating that he was asking the impossible.
What Nebuchadnezzar did next was shocking; he ordered all the wise men of Babylon cut into pieces and their house made an ash heap!
Nebuchadnezzar sent his guardsmen to accomplish this task.
So that is how Daniel and his friends ended up on the execution list!
When the guard captain came to kill them, Daniel asked why. The captain told him all that had happened. Daniel asked for a delay so that he could fulfill the request of Nebuchadnezzar.
Then, Daniel and his friends sought the Lord.
They asked God in His mercy to reveal the secret so that they might not perish along with the wise men of Babylon.
Did the Lord do it? Of course! God revealed the secret to Daniel in a night vision.
Daniel went to the guard captain immediately and asked him to refrain from killing the Babylonian wise men but instead take him to Nechadnezzar to reveal the secret.
Not only were lives saved, but Daniel received great reward!
Now, we may think that God does not reveal secrets like that to us today, but He does!
God wants to reveal secrets to us. In John 16:13, Jesus tells us about the work of the Holy Spirit:
However, when He, the Spirit of truth, has come, He will guide you into all truth; for He will not speak on His own authority, but whatever He hears He will speak; and He will tell you things to come."
1 Corinthians 2:9-12 also tells us:
But as it is written: "Eye has not seen, nor ear heard,

Nor have entered into the heart of man

The things which God has prepared for those who love Him.

"But God has revealed them to us through His Spirit. For the Spirit searches all things, yes, the deep things of God. For what man knows the things of a man except the spirit of the man which is in him? Even so no one knows the things of God except the Spirit of God. Now we have received, not the spirit of the world, but the Spirit who is from God, that we might know the things that have been freely given to us by God."
So if you are perplexed about any situation in your life, then take the matter to God in prayer.
Ask Him to reveal secrets about the matter to you so that you might gain understanding.
Then apply what God has revealed. That is wisdom.
Presence in the Trial
Daniel Chapter 3 records that King Nebuchadnezzar set up a golden image and commanded that everyone must bow down and worship that image at the sound of a symphony.
If they did not do it, he would have them killed in a fiery furnace.
Let me interject here: Nebuchadnezzar was crazy!
Shadrach, Meshach, and Abed-Nego refused to obey his command.
Consider their response when the ruler threatened to have them killed if they did not worship his image:
"… If that is the case, our God whom we serve is able to deliver us from the burning fiery furnace, and He will deliver us from your hand, O king. But if not, let it be known to you, O king, that we do not serve your gods, nor will we worship the gold image which you have set up

– Daniel 3:16-18
These men spoke in faith, believing that the Lord would deliver them.
However, they also knew that the ultimate decision on how and when to move is His.
When you stand in faith, you give our Father every option to act – through natural and supernatural means.
With the refusal of Shadrach, Meshach, and Abed-Nego, King Nebuchadnezzar became so furious that he commanded that his soldiers to heat the furnace seven times hotter than standard, bind the men and then throw them into the fire.
The soldiers carried out the order. However, when Nebuchadnezzar looked into the furnace, he saw something astonishing:
"Look!" he answered, "I see four men loose, walking in the midst of the fire; and they are not hurt, and the form of the fourth is like the Son of God."

– Daniel 3:25
Hallelujah! Because the Lord was in the fire with them, the blaze did not harm the Hebrew men.
When Nebuchadnezzar commanded them to come out of the fire, Shadrach, Meshach, and Abed-Nego emerged and "they saw these men on whose bodies the fire had no power; the hair of their head was not singed nor were their garments affected, and the smell of fire was not on them (see Daniel 3:27)."
This astonishing result was powerful enough to make Nebuchadnezzar, this pagan ruler, praise the Lord!
Although we may not like them, trials refine us in ways that other times do not.
To endure your trial, you must never forget that our Father is in the fire with you. His presence is in your present. He is the Great "I AM"!
Deliverance from the Trial
By Daniel Chapter 6, King Nebuchadnezzar was dead; his son Belshazzar, who was made ruler after him, was slain.
Now a new ruler, Darius the Mede, was in place. Daniel had a favorable reputation with Darius. The sovereign made Daniel one of his three governors.
However, trouble was brewing; the other governors, plus the satraps under them were jealous of Daniel:
"Then this Daniel distinguished himself above the governors and satraps, because an excellent spirit was in him; and the king gave thought to setting him over the whole realm. So the governors and satraps sought to find some charge against Daniel concerning the kingdom; but they could find no charge or fault, because he was faithful; nor was there any error or fault found in him. Then these men said, "We shall not find any charge against this Daniel unless we find it against him concerning the law of his God ."

– Daniel 6:3-4
Here is what we can learn from Daniel and his reputation among the pagans:
He had an excellent spirit
He was faithful
He was obedient to God
His reputation reminds me of an old question: "If someone accused you of being a Christian, would there be enough evidence to convict you?"
Although Daniel lived before Christ, there was certainly enough evidence to convict him of loyalty to the Lord!
Knowing that the custom of Daniel was to pray to God three times a day with his windows open toward Jerusalem, his rivals asked King Darius to decree that no one could petition their god or any other man except him for 30 days.
If anyone disobeyed the decree, their destination was the den of lions.
King Darius, unaware or forgetful of Daniel's custom, signed the decree.
When Daniel heard the decree, he went home and continued his practice: He prayed and gave thanks to God three times that day.
When his rivals caught him in the act, they could not wait to tell King Darius that Daniel was still praying!
After hearing this, King Darius was displeased with himself, perceiving that the governors and satraps had brought the decree to him with the purpose of having Daniel killed.
The king did his best to deliver Daniel and find a loophole to the decree, but there was none found. The conspirators knew that a decree of the Medes and Persians could not be altered.
What King Darius said next was remarkable:
"So the king gave the command, and they brought Daniel and cast him into the den of lions. But the king spoke, saying to Daniel, "Your God, whom you serve continually, He will deliver you."

– Daniel 6:16
King Darius made a statement of faith in the Lord!
The next morning, Darius hurried to the den of lions. When I read Daniel 6:20-23, it made me want to praise!
And when he came to the den, he cried out with a lamenting voice to Daniel. The king spoke, saying to Daniel, "Daniel, servant of the living God, has your God, whom you serve continually, been able to deliver you from the lions?"

Then Daniel said to the king, "O king, live forever! My God sent His angel and shut the lions' mouths, so that they have not hurt me, because I was found innocent before Him; and also, O king, I have done no wrong before you."

Now the king was exceedingly glad for him, and commanded that they should take Daniel up out of the den. So Daniel was taken up out of the den, and no injury whatever was found on him, because he believed in his God."
Wow. What a testimony of the faith of Daniel and an inspiration for us!
The story ends with King Darius decreeing that the same men who plotted to have lions kill Daniel, be killed in the same manner – not only them but their wives and children.
That part about the wives and children was harsh.
King Darius ends with praise to the Lord and a new decree:
I make a decree that in every dominion of my kingdom men must tremble and fear before the God of Daniel.

For He is the living God,

And steadfast forever;

His kingdom is the one which shall not be destroyed,

And His dominion shall endure to the end.

He delivers and rescues,

And He works signs and wonders

In heaven and on earth,

Who has delivered Daniel from the power of the lions.

– Daniel 6:26-27
Summary
If you are going through a trial right now and asking, 'God, Where are You?' consider the words of the late author and Christian apologist Ravi Zacharias:
"He is exactly where we left Him."
The Lord never leaves nor forsakes us according to His word.
I pray that this Bible study has shown you some ways that God acts in trials and it gives you courage and confidence that He will act on your behalf!
Kimberly Taylor
Author of the Take Back Your Temple program
P.S. Are you struggling with the challenges of emotional eating? Many people with eating issues know what to do but have a hard time doing it. That is where you need a community that supports each other!
In the Take Back Your Temple program, you will get all the support you need to overcome the Spiritual and emotional battles of weight loss, connected in our Overcomers Christian community.
Click here to confirm the Take Back Your Temple program is right for you.