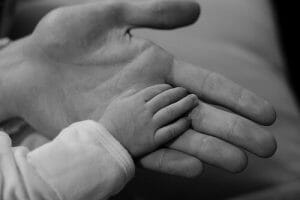 As I was praying for the next generation this morning, the Holy Spirit brought to mind Isaiah 54:13:
 All your children shall be taught by the Lord, And great shall be the peace of your children."
I agreed with the Lord in prayer about this and then He said to me: "Great will be your peace."
Then I remembered that I am God's child too! As a Believer in Jesus Christ, so are you and this promise applies to you:
"And if you are Christ's, then you are Abraham's seed, and heirs according to the promise (Galatians 3:29).
 "Assuredly, I say to you, whoever does not receive the kingdom of God as a little child will by no means enter it (Mark 10:15)."
"Therefore be imitators of God as dear children (Ephesians 5:1)."
So just as God promised to teach the little ones, so He promises to teach us adults as His dear children.
My prayer for you today is that you humble yourself so that the Lord can teach you as He wills. Show up for class daily. Obey His instruction and great will be your peace!
Be blessed in Health, Healing, and Wholeness,
— Kimberly Taylor
Take Back Your Temple
http://www.takebackyourtemple.com
P.S. If you are ready to begin your weight loss transformation from the inside out, then I am pleased to offer the Take Back Your Temple program. God's way is change from the inside out and once you are changed that way, you are never the same!
Click here to learn more about the Take Back Your Temple program