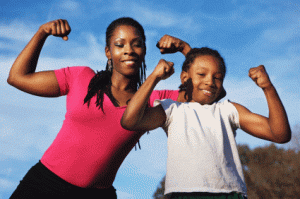 A few years ago, I had an interesting conversation about fear with Dr. Rita Hancock, the author of The Eden Diet.
She mentioned that fear is tormenting many of her patients. I told her that I am seeing the same thing.
The increase of fear is not a coincidence.
Jesus warned that the love of many would grow cold because wickedness would abound in the last days (Matthew 24:12). The bible tells us that perfect love casts out fear (1 John 4:18).
You see evidence of lawlessness, offense, and instability all around you. And when you focus on that, you naturally become more fearful.
Then your mind starts to focus on "What if…"
"What if I lose my job?"
"What if we lose our house?"
"What if I never get married?"
"What if my husband leaves me?"
"What if this is cancer?"
But Jesus never told us to focus on "What ifs." Instead, he told us to focus on "Let not":
"Peace I leave with you, My peace I give to you; not as the world gives do I give to you. Let not your heart be troubled, neither let it be afraid" John 14:27.
If you are born again, then Jesus has given you the gift of peace. Your job is to guard your heart so that it is not troubled and afraid. I have to remind myself of that often!
The real question is, "Even if your worst fear came true, do you believe that you could handle it with Jesus' help?"
Meditating on Jesus' perfect love for you casts out fear. It gives you confidence and strength to face life's challenges.
You can do all things through Christ who strengthens you!
The apostle Paul advises in Philippians 4:8:
Finally, brethren, whatever things are true, whatever things are noble, whatever things are just, whatever things are pure, whatever things are lovely, whatever things are of good report, if there is any virtue and if there is anything praiseworthy — meditate on these things."
So when you feel fearful, pay attention to your thoughts. What are you dwelling on? I recently learned that the Hebrew word for "dwell" means "to sit down". Dwell also means to "live in".
There is a difference between having fearful, anxious thoughts enter your mind for a moment (you can't help that) versus choosing to "sit down" or "live" in them!
Here is a great free bible study I recently completed called "The Heart of the Matter is the Matter of the Heart".
I think it will help you ensure your heart is right and see how important it is to guard it:
May this study bless you and help you to keep your heart untroubled and unafraid!
Be blessed with health, healing, and wholeness,
Kimberly Taylor
Creator of the Take Back Your Temple program
P.S. When it comes to weight loss, do you often know what you should do but have a hard time doing it?
I struggled with this issue on my own weight loss journey, but I discovered that "Nothing is different until you think differently." – Pastor James MacDonald
The value of the Take Back Your Temple program is that you will learn how to think differently through using Biblical keys to overcome obstacles. You'll discover how to win the Spiritual and mental battle that often causes us to become inconsistent and get off-track on our weight loss journey.
Join a community of like-minded Christians losing weight and keep it off.
Click here to learn more about the Take Back Your Temple program