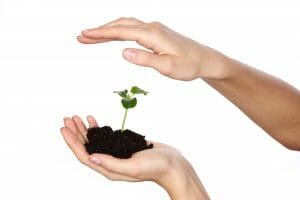 Do you want to prosper in your body and soul? You find a clue on how in 3 John 1:2:
Beloved, I pray that you may prosper in all things and be in health, just as your soul prospers."
To me, it seems that prospering in your body and your soul are tied together. What does soul prosperity mean?
It means prospering in your mind, your will, and your emotions:
Mind prosperity depends on renewing your mind to God's Word
Prospering in your will depends on submitting your will to God's will (submission = under His mission)
Emotional prosperity means acknowledging your emotions and submitting them to God for healing and comfort as needed.
You can experience soul prosperity every day.
I recommend meditating on this scripture:
One thing I have desired of the Lord, That will I seek: That I may dwell in the house of the Lord All the days of my life, To behold the beauty of the Lord, And to inquire in His temple (Psalm 27:4)."
Remember that your body is God's temple. So your body's main job is to serve as a house of daily worship.
Do a quick checkup: Are your daily activities aligned with that purpose?
Here are some ways you can use your body as God's temple every day:
Praise:  Sing to God about what He has done in your life
Worship:  Sing to God about who He is in your life
Fellowship:  Spend quiet time enjoying God's presence
Inquire:  Spend time in the Word to understand God's thoughts and His will for you
Obedience:  Decide that you want to hear from God, listen for His still, small voice (through your conscience) and then do what He says at the moment He says it.
God's voice will always agree with His Word. In addition, if only good can come from obeying the voice that you are hearing, then do it.
When you focus on magnifying the Lord every day, then I believe everything else will come back into alignment. With proper alignment, your body and soul are in a position to prosper!
Be blessed with health, healing, and wholeness,
Kimberly Taylor
Author of the Take Back Your Temple program
P.S. When it comes to weight loss, do you often know what you should do but have a hard time doing it?
I struggled with this issue on my own weight loss journey, but I discovered that key to transformation is renewing our minds (see Romans 12:2). But how do we do that?
The value of the Take Back Your Temple program is that you will learn how to think differently through using Biblical keys to overcome obstacles. You'll discover how to win the Spiritual and mental battle that often causes us to become inconsistent and get off-track on our weight loss journey.
Join a community of like-minded Christians losing weight and keep it off.
Click here to learn more about the Take Back Your Temple program