Our pastor has been speaking on the topic of Promotion lately. One of the points he made was that your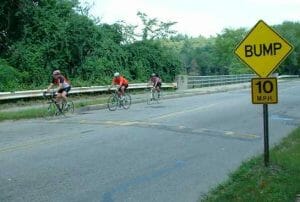 responsibilities increase when you are promoted.
Did you know that you were promoted when you accepted Jesus Christ as your Savior? Many people don't know this, so they continue to accept low-level living.
However, you were taken out of the kingdom of darkness and translated into the kingdom of Light!
This Spiritual transfer was not a lateral move either. Scripture says that you have been promoted to a higher level:
But God, who is rich in mercy, because of His great love with which He loved us, even when we were dead in trespasses, made us alive together with Christ (by grace you have been saved), and raised us up together, and made us sit together in the heavenly places in Christ Jesus, that in the ages to come He might show the exceeding riches of His grace in His kindness toward us in Christ Jesus (Ephesians 2:4-7)."
Now that you recognize that you've been promoted, consider your responsibility. Actually, I like to think of responsibility as 2 words to enhance the meaning: Response ability.
Or can see it another way: Ability to respond.
Whatever the situation is, you now have access to Spiritual ability to see the details clearly, seek God's understanding, and then respond appropriately to it.
You don't hide your head under the covers and pretend that negative situations don't exist; rather, you have new courage to face them and respond in a Godly manner with the Lord's help.
This Response ability can only grow when you use it, like a muscle.
Responding to situations is different than "reacting" to them. Many people take actions they regret later because they reacted to another person or situation out of negative emotions.
A reaction is quick, like a reflex; no thought is involved.
In fact, all addictions are reactions to an environmental, physical or emotional trigger. Consider the destruction of an allergic reaction on the human body!
However, a response is slower, thoughtful and considerate. You've considered the possibilities and take the action that will benefit others and yourself the most.
You make wise choices daily. You accept that some choices will be uncomfortable at times (especially ones that require you to say "No" to destructive impulses of your flesh).
Yet, because you've taken time to consider the long-term reward of wiser choices, you are willing to accept any short-term discomfort.
Think about it as like crossing over a speed-bump on the way to Heaven. Here's a question: If you promised a 7 year-old a trip to Disney World, but then told them they would have to cross some speed bumps along the way, do you think they would care?
I don't think so!
However, many adults fail to make choices that would benefit them long-term because they don't want to have to cross speed bumps!
Say this out loud when you consider the obstacles you face on the way to a goal: "It's just a speed bump."
Here is God's vision for how non-Believers should see His people:
Surely I have taught you statutes and judgments, just as the Lord my God commanded me, that you should act according to them in the land which you go to possess. Therefore be careful to observe them; for this is your wisdom and your understanding in the sight of the peoples who will hear all these statutes, and say, 'Surely this great nation is a wise and understanding people (Deuteronomy 4:5-6).'
We can only be wise and understanding people when we get insight into the Father's mind (through His word) and the Father's heart (through spending time in His presence).
The Lord's word is good and His ways are right. And even though following His way may cost you something (speed bump), wouldn't you rather pay that price than pay the price of missing out on your Creator's will for your life?
I've decided I am willing to pay that price. How about you?
The following article gives you 3 ways to increase your ability to respond in a Godly manner to whatever situations you face:
1. Get the truth. Proverbs 18:13 says, "He who answers a matter before he hears it, It is folly and shame to him." Ensure that you look at the matter from as many sides as possible. Don't jump to conclusions. Seek the truth from God's word and seek His heart in the matter through prayer.
2. Get understanding. Consider the implications of various decisions. If you make a particular decision, what will it cost you to act this way? What will it cost you if you don't act?
Follow this guidance from Jesus:
For which of you, intending to build a tower, does not sit down first and count the cost, whether he has enough to finish it— lest, after he has laid the foundation, and is not able to finish, all who see it begin to mock him, saying, 'This man began to build and was not able to finish'?" (Luke 14:28-30)."
Ask the Lord in prayer to give you discernment, which is the ability to know things about the situation you may miss with your natural eyes or through leaning upon your own understanding.
God is able to see far more than we can with our limited understanding. So trust in Him and pray that He direct your path.
3. Act decisively. Once you have receive Spirit-led direction, then take action upon it. Even if the action is small, take that step so that you start going in the right direction.
Many people know the action they should take, but let fear stop them from taking it. That is when you need the ability to "skip to the end."
Think about your final destination. What would be the perfect outcome? Imagine yourself experiencing that outcome in vivid detail. Imagine the good that would come out of it. Imagine the benefits.
Consider Spiritual implications also: Will this decision yield Spiritual fruit? Will it bring peace in the long-run? Will it glorify God?
Again, remembering your final destination will give you courage and willingness to cross over any speed bumps along the way.
In summary, use these guidelines to increase your ability to respond, not react. You will make better decisions; better decisions equals a better life!
Be blessed in health, healing, and wholeness,
Kimberly Taylor
Creator of the Take Back Your Temple program
P.S. Are you ready to cross over any speed bumps on the way to your best weight and better health? The Take Back Your Temple program will be your guide.
3 John 1:2 says,
Beloved, I pray that you may prosper in all things and be in health, just as your soul prospers."
If you are excited about your future and know that your health habits are supplying you with energy to maximize your present and future, then you don't need the Take Back Your Temple program.
You are already on a good road.
However, if you are sensing that your current habits are standing in the way of your better future, then that is where I can help. I can help you uncover those roadblocks that are standing in the way of reaching your best  weight.
Come join me on the journey to better health in the Take Back Your Temple program, starting today. Let's go farther – together.