Is there a "This" that you are having trouble saying "No" to?
The other night, I found a Spiritual lesson about temptation from a film of the musical "Hamilton." "Hamilton" is a sung/rapped story about Alexander Hamilton, one of America's founding fathers.
At one point in the musical, a woman tempts Hamilton into adultery. Before falling, he sings a song called, "Say No to This":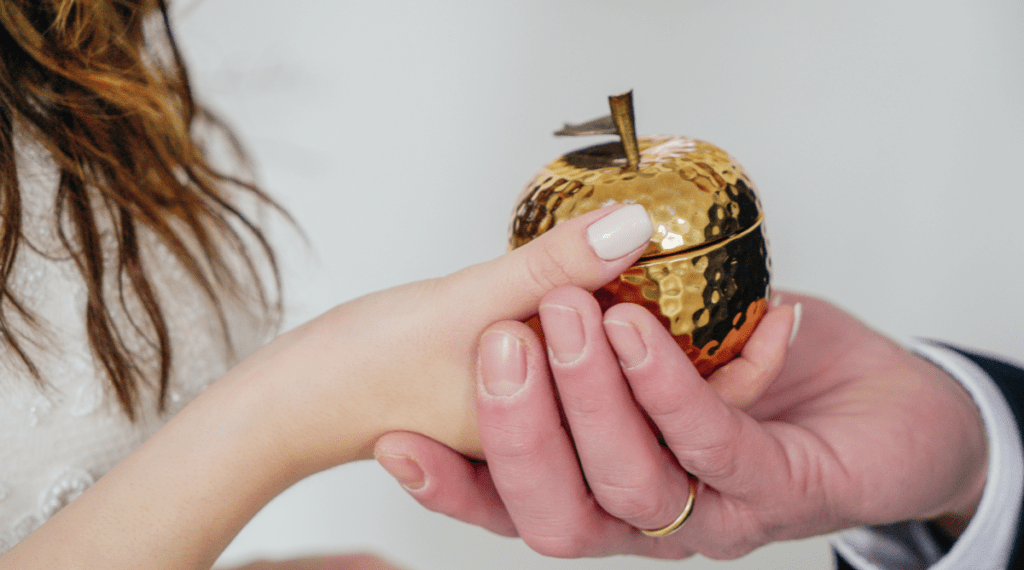 "Lord, show me how to say no to this

I don't know how to say no to this."
Each of us has a "THIS" that tempts us and the devil knows it!
While "Hamilton" was a lesson about how NOT to respond to temptation, Joseph in the Bible shows us how it is done! His temptation was similar to Hamilton's, however Joseph said "No" to "This" and "Yes" to God!
In this article, let's examine how Joseph resisted temptation and what we can learn from his example to resist the temptations in our lives!
Joseph's Temptation
The story of Joseph's temptation is told in Genesis 39:2-12. Earlier in the story, Joseph's envious brothers had sold him into slavery. An Egyptian officer named Potiphar bought Joseph.
The Lord was with Joseph as he served in Potiphar's household and made him prosper in that difficult situation.
However, because Joseph was handsome and fine, Potiphar's wife was in lust with him. The woman was relentless in badgering Joseph to have sex with her.
But Joseph said "No" to "This"!
How did Joseph gain strength to say "No" to her offer?
When Potiphar's wife propositioned him, here were Joseph's words in refusing her:
1. "Look, my master does not know what is with me in the house, and he has committed all that he has to my hand (Genesis 39:8)."
Joseph reminded her (and himself), that Potiphar trusted him to manage the household. He had a responsibility, took his commitment seriously, and valued Potiphar's trust.
2. "There is no one greater in this house than I, nor has he kept back anything from me but you, because you are his wife…. (Genesis 39:9)"
Joseph had well-established boundaries; while He could access most everything in the house, Potiphar's wife was off-limits. He operated within those boundaries freely and was not about to go outside of them.
3. "…How then can I do this great wickedness, and sin against God (Genesis 39:9)?" Ah, here was the big one!
Joseph's heart was centered on obedience to God. He knew the difference between good and evil – and affirmed that having sex with his master's wife was evil. He saw this sexually immoral act as a sin against God!
Even though Proverbs 9:16-18 was written hundreds of years after Joseph lived, I recalled it after reading about Potiphar's wife. Her wanton actions revealed this attitude:
"Whoever is simple, let him turn in here";

And as for him who lacks understanding, she says to him,

'Stolen water is sweet,

And bread eaten in secret is pleasant.'

But he does not know that the dead are there,

That her guests are in the depths of hell."
Joseph was wise enough not to practice "delay discounting;" he did not minimize the future disastrous consequences of sin in favor of fleeting fleshly gratification in the moment!
He knew that the sin practiced in secret would be exposed to the light eventually.
Joseph's Escape from Temptation
Unfortunately, Potiphar's wife did not honor her marital vows nor heed Joseph's protests. She kept trying to wear him down with pleas to have sex with her. She was on the hunt and Joseph was her prey!
One day, she thought she had an opportune time to capture Joseph when the other men were out of the house.
She grabbed Joseph by his garment and said "Lie with me" as she had done many times before.
However Joseph knew in his heart that he was in danger at this moment of temptation. When Potiphar's wife laid her hands on him, her actions said that she was not going to take "No" for an answer!
Joseph, a young, strong man was not going to stand there and try to argue with a "This" at the time of temptation.
Joseph exercised wisdom and as such, the following promise from the Lord (this is one of my favorite verses about temptation):
No temptation has overtaken you except such as is common to man; but God is faithful, who will not allow you to be tempted beyond what you are able, but with the temptation will also make the way of escape, that you may be able to bear it."

– 1 Corinthians 10:13
Joseph left his garment in the hand of Potiphar's wife and ran outside, putting as much distance between himself and the temptation as possible!
In contrast, Hamilton did not. He allowed himself to remain in the temptress' presence, keeping temptation before his eyes, allowing it to whisper and persuade him until he succumbed.
How these men responded to temptation illustrates a principle I live by: "Keep the things you want to do, close to you. Keep the things you do not want to do, far away from you!"
Hamilton's problem was that he did not want to take the escape route. He did not want to experience the longsuffering associated with denying his flesh for the moment. He did not consider his wife, his children, his responsibilities, nor his future.
Because Hamilton chose instant gratification through adultery, his choice led to death, as all sin does eventually (see James 1:15)!
Temptation Prevention
Temptations are comparable to a house on fire – and we should treat them as seriously as that! After all, our lives and perhaps others' lives, are at stake.
Consider the wisdom of Romans 13:14, which can help you make your house as "fire-proof" as possible:
"But put on the Lord Jesus Christ, and make no provision for the flesh, to fulfill its lusts."
Put on the Lord Jesus
"Put On" is a deliberate act. Just as your clothes did not put themselves on today, intentionality is required to put on Jesus, focusing on your identity in him and obedience to Him as your Lord.
The dictionary defines "Lord," as "someone or something having power, authority, or influence; a master or ruler." Jesus is worthy and loves us so much that He gave His life for us.
We serve One greater than ourselves and His plans for us are better than any plans we have for ourselves.
Galatians 5:16 gives us direction about what to focus on each day, which helps us to resist temptation:
I say then: Walk in the Spirit, and you shall not fulfill the lust of the flesh."
What does "walk in the Spirit" look like? Colossians 3:13-17 provides guidance:
Therefore, as the elect of God, holy and beloved, put on tender mercies, kindness, humility, meekness, longsuffering; bearing with one another, and forgiving one another, if anyone has a complaint against another; even as Christ forgave you, so you also must do. But above all these things put on love, which is the bond of perfection. And let the peace of God rule in your hearts, to which also you were called in one body; and be thankful. Let the word of Christ dwell in you richly in all wisdom, teaching and admonishing one another in psalms and hymns and spiritual songs, singing with grace in your hearts to the Lord. And whatever you do in word or deed, do all in the name of the Lord Jesus, giving thanks to God the Father through Him."
You cannot do this in your flesh; however as a Believer in Jesus, the Lord has given you His Holy Spirit, who works in you to give you the desire and ability to do what you cannot do on your own (see Philippians 2:13)!
Remind yourself often that your identity in Jesus is:
The elect of God
Holy and beloved
I recommend making Colossians 3:13-17 personal, using the scripture as a humble prayer each day to ask for the Lord to help you make it a reality in your daily experience. The practice of prayer is a powerful weapon against the enemy's schemes.
Make no Provision for the Flesh
The second part of Romans 13:14 says, "and make no provision for the flesh, to fulfill its lusts."
Just as the enemy knows your weaknesses, so do you! When you make "provision" for something, you gather the supplies for it.
For example, if you want to make a cake, your provisions may be flour, eggs, oil, butter, etc.
Have you gathered "provisions" for fleshly weakness that you have? Have you made it easy and convenient to practice destructive habits?
Unless you want to make a "THIS" part of your everyday life, then your recovery requires that you remove the provision. However, you will not leave this space empty; instead you will focus on walking in the Spirit each day.
Have a teachable spirit. The Lord will show you how it is done!
Consider that time is going to pass anyway – whether you do the right thing or the wrong thing. You get to choose how you want your time on Earth to pass! Indulging the flesh does not make time stop.
In the end, we will all give an account to the Lord for what we have done in these Earthly bodies.
Do you really want a "This" to be the story of your life?
Say "No" to the things that hurt you and "Yes" to the things that help you.
Say "No" to "This" and change your story with God's help!
Be blessed in health, healing and wholeness,
Kimberly Taylor

Author of the Take Back Your Temple program
P.S. Do you struggle with eating too much sugar? If so, you are not alone!
Overcoming sugar addiction was a key factor on my journey to losing 85 pounds and dropping from a size 22 to a size 8.
In our 14-day Sugar Detox Challenge (inside the the Take Back Your Temple program), you'll get the same success strategies and support to gain peace in your eating habits and achieve lasting weight loss success.
Click here to learn more about the Take Back Your Temple program.