"Securing your Spiritual Foundation"
Our pastor preached an impactful message that relates to so much of what we are doing with the Take Back Your Temple program.
The message was based upon Psalm 11:3, one of the Spiritual foundation Bible verses:
If the foundations be destroyed, what can the righteous do?"
Consider a house; if a home's foundation problems are severe enough, they will eventually cause a collapse!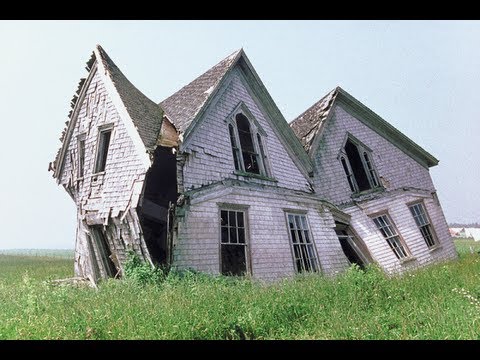 What is true in a natural home is also true with your Spiritual and emotional foundation in caring for your temple.
The Importance of a Solid Foundation
Below are my notes from our Pastor's message. I hope it helps you assess and discover how to strengthen your Spiritual foundation:
A foundation is the load-bearing part of the building. If the foundation is unstable, cracks will develop in the building.
A foundation is below the ground and is not seen. Most cracks in homes come from foundation issues; in other words, a problem with something you can't see is causing a problem with something you CAN see.
A foundation must be deeper and stronger than the building itself.
Many people today are only interested in filling in cracks and painting over them.
Their lives become just about looking good, not in developing goodness in their lives.
That was the Pharisees' problem in the Bible! Jesus said of them:
"Woe to you, scribes and Pharisees, hypocrites! For you are like whitewashed tombs which indeed appear beautiful outwardly, but inside are full of dead men's bones and all uncleanness. (Matthew 23:27)."
"Securing your Spiritual Foundation"
Spiritual Foundation and Weight Loss Issues
I believe the previous picture illustrates the core problem with the diet industry; it is about crack filling, not addressing the foundational issues that can cause the problem in the first place (if the weight gain is not related to underlying medical issues).
That is why so many people lose and regain weight.
This is the reason why the first 2 steps of the Take Back Your Temple program address the foundation of your life.
We focus on these before we even start talking about eating and exercise.
From my own weight loss journey, I've learned that it does little good to address eating and exercise if life issues have you collapsing under the weight of them and turning to addictions to cope.
"Securing your Spiritual Foundation"
7 Signs of Cracks in your Spiritual Foundation
Here are signs that you have foundational problems in your life:
1. A negative/nasty attitude
2. Lack of commitment
3. Operating in fear
4. Getting jealous or envious of others' successes; unable to celebrate with them
5. Becoming offended easily
6. Practicing addictions or out of control spending habits (example: have 100 pairs of shoes but don't have $50 in the bank)
7. Can't get along with other people; always in conflict with someone
Let us start building a stronger Spiritual and emotional foundation.
This process is not always exciting, but it will enable you to remain standing in times of shaking. And that is exciting!
1 Peter 2:6 says,
"Therefore it is also contained in the Scripture, "Behold, I lay in Zion A chief cornerstone, elect, precious, And he who believes on Him will by no means be put to shame."
A cornerstone is "an important feature on which a particular thing depends or is based."
My prayer is that each of us make Jesus our chief cornerstone and fellowship with Him daily. We learn His word and practice it, praise to receive strength, and allow His Holy Spirit to guide us.
Since our bodies are temples of the Holy Spirit, does He not have the right to determine what happens in them?
Following the Lord's way is the only way to ensure our foundations remain secure!
"Securing your Spiritual Foundation"
Kimberly Taylor
Author of the Take Back Your Temple program
P.S. Are you struggling with the challenges of emotional eating? Many people with eating issues know what to do but have a hard time doing it. That is where you need a community that supports each other!
In the Take Back Your Temple program, you will get all the support you need to overcome the Spiritual and emotional battles of weight loss, connected in our Overcomers Christian community.
Click here to confirm the Take Back Your Temple program is right for you.