My husband Mike and I went to see the "Overcomer" movie recently, a good movie that asks an important question:
What do you allow to define you?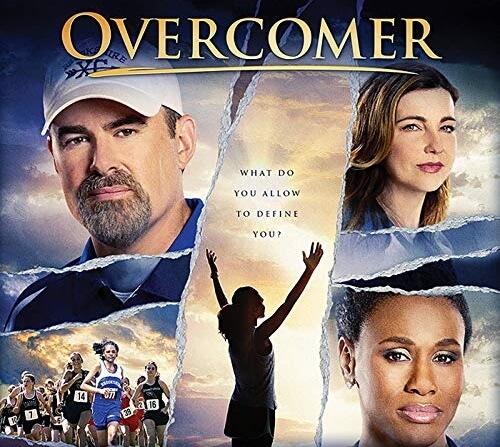 Another word for "define" is "shape."
When the question was asked in the movie, I immediately answered within, ''I am a child of the Most High God."
It was interesting to see how the movie characters answered.
Remember that "I AM" is the name of our God (see Exodus 3:14), therefore they are the most powerful words in the universe!
So be sure that the names you call yourself are ones that you want to answer to because what follows the words "I am___________" shape the choices you make.
What are you allowing to define you?
Your professional accomplishments?
Your material possessions?
Or does what God says about you define you?
Back in 2011, I studied the book of Ephesians and wrote a list of what I have in Christ, much like a character does in the movie.
Ephesians 1:3 begins:
Blessed be the God and Father of our Lord Jesus Christ, who has blessed us with every spiritual blessing in the heavenly places in Christ,
To me, that means that God gave us every spiritual blessing available, from which our natural blessings come. Good news indeed!
Here is the list I wrote. I pray that you too know who you are and what you have in Jesus:

What God has Done for Us
Blessed us with every spiritual blessing in the heavenly places in Christ
Chose us in him before the foundation of the world, that we should be holy and without blame before him in love
Adopted us as sons by Jesus Christ to Himself
Redeemed us through His blood
Forgiven us of sins
Given us the riches of His grace in all abundance and prudence
Makes known to us the mystery of His will
Given us an inheritance
Sealed us with the Holy Spirit as a guarantee
Made us alive in Christ
Given us His peace
Given us access to Him in Christ
Made us fellow citizens with the saints and the household of God
The rest of the book of Ephesians gives guidance on how to live in view of all that God has done for us!
I highly recommend the "Overcomer" movie, especially for those who are struggling with their identity.
We have a Father who loves us to life.
When you know and believe that, it will change what you will and will not accept in your life, including in your health habits.
Be Blessed with Health, Healing, and Wholeness,
Kimberly Taylor

Author of the Take Back Your Temple program
P.S. Do you struggle with overeating sugar? If so, you are not alone!
Overcoming sugar addiction was a key factor on my weight loss journey; I lost 85 pounds and dropped from a size 22 to an 8.
In our 14-day Sugar Detox Challenge online course (inside the Take Back Your Temple program), you'll get the same success strategies and support to gain peace in your eating habits and achieve lasting weight loss.
Click here to learn more about the Take Back Your Temple program.
"Prayer for Weight Loss"