Did you know that you have a rich inheritance available to you? I am happy to tell you about it!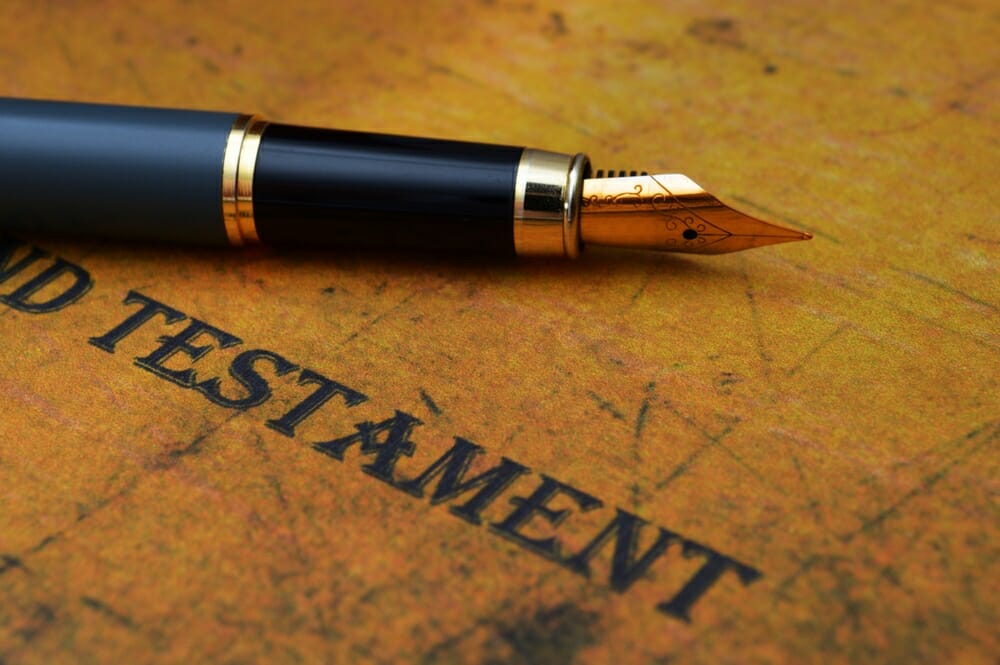 See, my purpose with Take Back Your Temple is to help you 'take back your health' so that you can experience the joy and freedom of abundant life in Christ – Spiritually, mentally, emotionally and physically.
The Bible says that God's people are destroyed for lack of knowledge (see Hosea 4:6).
But the scripture doesn't stop there.
While knowledge was available to God's people, the scripture says that they rejected knowledge.
However, this is knowledge that you want to accept and hang on to!
When you don't know about nor live in your inheritance, you tend to live in survival mode.
The focus is on "just trying to make it," and that stress often results in poor decisions.
But God wants more than that for you. He wants you to thrive, not just to survive.
Through his Son's death and resurrection, you gained an inheritance.
You gained the power to die to destructive ways and arise to newness of life!
So, here are just 12 things that you gained as an inheritance from God through Jesus.
I urge you to study the scriptures related to each possession and meditate on them:
1. A Loving Father (Romans 8:16-18)

The Spirit Himself bears witness with our spirit that we are children of God, and if children, then heirs—heirs of God and joint heirs with Christ, if indeed we suffer with Him, that we may also be glorified together.
2. Peace (John 14:27)

Peace I leave with you, My peace I give to you; not as the world gives do I give to you. Let not your heart be troubled, neither let it be afraid.
3. A Guide who Knows the Future (John 16:13)

However, when He, the Spirit of truth, has come, He will guide you into all truth; for He will not speak on His own authority, but whatever He hears He will speak; and He will tell you things to come.
4. Eternal Life (Matthew 19:29)

And everyone who has left houses or brothers or sisters or father or mother or wife or children or lands, for My name's sake, shall receive a hundredfold, and inherit eternal life.
5. Healing (Isaiah 53:5)

But He was wounded for our transgressions, He was bruised for our iniquities; The chastisement for our peace was upon Him, And by His stripes we are healed.
6. Joy (John 15:11)

These things I have spoken to you, that My joy may remain in you, and that your joy may be full.
7. Protection (Isaiah 54:17)

No weapon formed against you shall prosper, And every tongue which rises against you in judgment You shall condemn. This is the heritage of the servants of the LORD, And their righteousness is from Me," Says the LORD
8. Confidence (1 John 2:28)

And now, little children, abide in Him, that when He appears, we may have confidence and not be ashamed before Him at His coming.
9. Provision (Philippians 4:19)
And my God shall supply all your need according to His riches in glory by Christ Jesus.
10. Ability to Overcome Temptation (1 Corinthians 10:13)

No temptation has overtaken you except such as is common to man; but God is faithful, who will not allow you to be tempted beyond what you are able, but with the temptation will also make the way of escape, that you may be able to bear it.
11. A Sound Mind (2 Timothy 1:7)

For God has not given us a spirit of fear, but of power and of love and of a sound mind.
12. Wisdom (James 1:5)
If any of you lacks wisdom, let him ask of God, who gives to all liberally and without reproach, and it will be given to him.
I actually started to put love on this list when I realized that God has always loved you, even before you accepted Jesus Christ as your Savior:
"But God demonstrates His own love toward us, in that while we were still sinners, Christ died for us. (Romans 5:8).
I challenge you to hold fast to your inheritance and meditate on these scriptures often.
As you study, you will discover you have even more benefits!
If you don't understand any aspect of your inheritance, then pray to God to reveal it to you.
When God's word is sown in your heart and you understand it, it brings abundance into your life.
And from that abundance you can inspire others to claim their inheritance through Christ!
Be blessed with health, healing, and wholeness,
Kimberly Taylor
Author of the Take Back Your Temple program
P.S. When it comes to weight loss, do you often know what you should do but have a hard time doing it?
The value of the Take Back Your Temple program is that you will learn how to think differently through using Biblical keys to overcome obstacles. You'll discover how to win the Spiritual and mental battle that often causes us to become inconsistent and get off-track on our weight loss journey.
Join a community of like-minded Christians who are committed to reaching a healthy weight and keeping the excess off.
Click here to learn more about the Take Back Your Temple program