The other day, my husband Mike and I were having a conversation about a phrase I'll bet you've used at one time or another.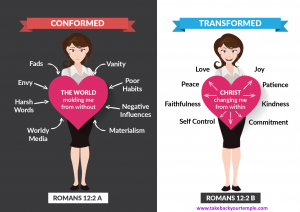 I was grumbling to Mike about a particular business situation, but said I was "dealing with it."
Mike said, "Why do people say, 'I'm dealing with it?' Doesn't a 'deal' mean that both people are getting something out of it?"
Well, I have never thought about that! I decided to look up the word 'deal.' The meaning is "an agreement entered into by two or more parties for their mutual benefit."
I also considered other words that are complimentary of the word "deal:"
Agreement
Relationship
Partnership
Compromise
Negotiation
Unfortunately, while some things we are dealing with are good, other deals are those made with the devil.
A prime example are those "dealing with" addictions. But what is the deal?
Well, we know what the enemy gets out of the deal according to Jesus in John 10:10:
The thief cometh not, but for to steal, and to kill, and to destroy…"
So when he gets us spending our time and money to feed an addiction, he fulfills his mission statement.
But what do we get out of the deal?
It is a hard question. As God's people, we need to question the things we are "dealing with" and if it is not a mutually beneficial situation, we need to refuse that deal!
When it comes to sin, we ought never "deal with" that. According to God's word, here is the proper response to sin:
Submit yourselves therefore to God. Resist the devil, and he will flee from you (James 4:7)."
I don't mean that you will never sin nor that sin doesn't tempt us. But we don't make deals with it nor make sin normal in our lives.
On the flip side, consider some of the great "deals" the Lord offers His people:
"For God so loved the world, that he gave his only begotten Son, that whosoever believeth in him should not perish, but have everlasting life (John 3:16)."
"You will keep him in perfect peace, Whose mind is stayed on You, Because he trusts in You (Isaiah 26:3)."
"And let us not grow weary while doing good, for in due season we shall reap if we do not lose heart (Galatians 6:9)."
If any of you lacks wisdom, let him ask of God, who gives to all liberally and without reproach, and it will be given to him (James 1:5)."
In these scriptures, you see rewards are everlasting life, peace, reward, and wisdom. What a deal!
But to obtain these blessings, conditions must be met:
Believe in Jesus
Keep mind stayed on the Lord
Continue to do good
Ask of God
God wants His people to redeem the deals found in His word. In Psalm 35:27, the Lord says, "Let them shout for joy and be glad, Who favor my righteous cause; And let them say continually, "Let the Lord be magnified, Who has pleasure in the prosperity of His servant."
Wise people search out God's promises in His word like gold and silver because promises like these represent the true riches in life.
So today, consider the words coming out of your mouth. What you are dealing with?
If you've been making deals where you shouldn't, then take authority over those situations, asking God specifically for a plan for your situation. Each day, pray for strength to walk out that plan and receive it by faith.
The best deal of all is the abundant life that Jesus promised in John 10:10. It's all about getting to know God through a deeper way, yes even through a weight loss journey!
Before you know it, you will see bigger and better deals coming your way – and will prosper from them.
Kimberly Taylor
Creator of the Take Back Your Temple program