Have you ever driven to work – and then arrived with no memory of the drive?
It doesn't have to be just driving to work, but anything you do out of habit.
The Lord brought the 'driving to work' example to show me that the same experience of driving to work unconsciously is the same experience as eating unconsciously.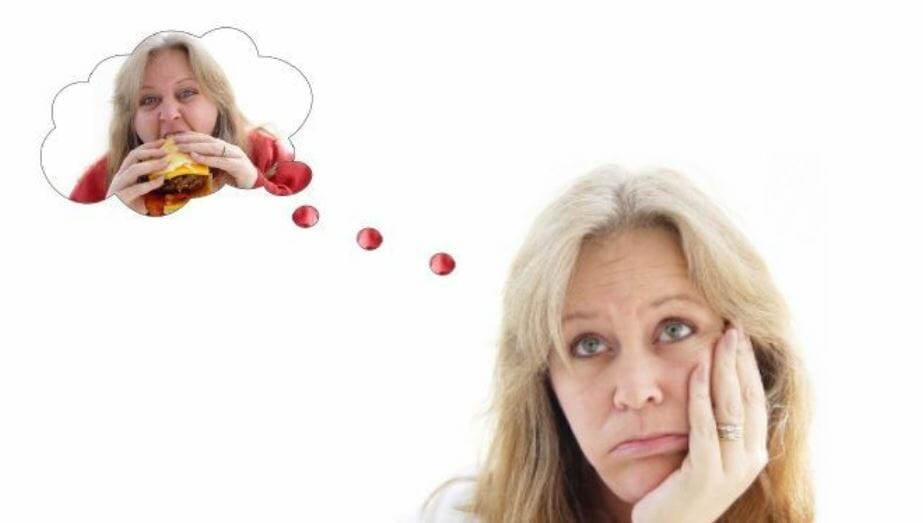 Think about it.
You don't have to figure out the way to work every time you go. Wouldn't that be awful if you had to re-learn how to drive to work every day?
But instead, God has given your brain the marvelous ability to learn patterns.
Your brain has learned the pattern that you taught it called "Driving to Work" and you've practiced it for so long that it is now a program that you run automatically.
All you have to do is decide that you are going to work, get in the car, start it up, and pull out of the driveway.
Voila'! The 'Driving to work' program takes over and does the rest.
So concerning your overeating, you have a route that you have taught your brain over the years. It has that learned the pattern so well that it doesn't even have to think about it anymore.
However, to change the habit, you need to identify your route and then take steps to travel a different one.
How do you do that? It starts with identifying your cue.
Identifying your Overeating Cue
In the case of driving to work, your cue to start the program is probably pulling out of the driveway.
What is your cue to start your overeating "program"?
Is it sitting down to watch your favorite TV program?
Seeing leftovers on the stove?
Being compelled to clean your plate after preparing a large serving?
Needing to relax after coming home from work?
You've got an automatic program running if your overeating has gotten to the point where you are not even conscious of doing it!
So how do you change it?
Identifying your Reward
Let's return to the 'Driving to work' example. You have a specific destination in mind when you drive to work, don't you? You're not driving just to drive aimlessly – you want to get somewhere.
When you overeat, what is the destination/reward you are aiming for?
Is it calmness, comfort, escape, excitement, procrastination, a way to feel special, or other reason?
Anticipation of that reward is driving this behavior.
And the behavior is getting you what you want, even though it is likely causing other problems such as weight gain, lowered self-esteem, or health issues!
In the driving example, think about what would happen if you drove the same way for years but the road has developed a deep rut in it that you can't bypass.
Every time you drive over that rut, the car bounces hard and the undercarriage scrapes the road.
The last time you drove that road, your car bounced so hard that your bumper became dislodged. You've learned that the city is not going to fix the rut due to repair cuts.
So you now have a choice:
Do you keep driving the same route, knowing that each time you drive it, you are causing more and more damage to your car and will end up with an expensive repair bill?
Or do you find another route that will get you to your destination just as well, but without the car damage?
Remember that destination is a real need in your life at the moment.
So you need to take care of it. However, you get to choose the specific route you choose to get there!
Awareness will be required as you learn the new route. It is going to feel uncomfortable too.
But you've learned from experience that the brain will pick up the new pattern as you drive the new route day after day.
In time, it will replace the old "Drive to work" pattern. And someday, you'll go "unconscious" with the new pattern too.
It's how God designed your brain to work.
Do you see the possibility of changing your overeating pattern now?
James 1:5 says:
"If any of you lacks wisdom, let him ask of God, who gives to all liberally and without reproach, and it will be given to him."
That's a promise straight from God! He is telling you that whatever wisdom (applied knowledge) you need to get through this life in a way that glorifies Him, all you have to do is ask.
It's a tragedy that so many go through life on roads they may have started traveling even as children, but don't stop to think about where the road is leading them!
I've been driving my health road for several years, but on occasion I have to change routes if I discover a road I used to travel is no longer the best way.
In those cases, I can always count on God to give me the knowledge I need to create a different route.
He also gives me the commitment needed to apply that knowledge. In the end, I not only gain a new route, but wisdom in the process!
Happy is the man who finds wisdom,
And the man who gains understanding;
For her proceeds are better than the profits of silver,
And her gain than fine gold.
She is more precious than rubies,
And all the things you may desire cannot compare with her.
Length of days is in her right hand,
In her left hand riches and honor.
Her ways are ways of pleasantness,
And all her paths are peace.
She is a tree of life to those who take hold of her,
And happy are all who retain her (Proverbs 3:13-18)."
Is wisdom telling you to create a new route today? If so, declare out loud "I am taking a different route!"
Have faith that you can do it with God's help. Start the process today!
Be Blessed with Success,
Kimberly Taylor

Author of the Take Back Your Temple program
P.S. Do you struggle with eating too much sugar? If so, you are not alone!
Overcoming sugar addiction was a key factor on my journey to losing 85 pounds and dropping from a size 22 to a size 8.
In our 14-day Sugar Detox Challenge online course (inside the the Take Back Your Temple program), you'll get the same success strategies and support to gain peace in your eating habits and achieve lasting weight loss success.
Click here to learn more about the Take Back Your Temple program.
"Prayer for Weight Loss"