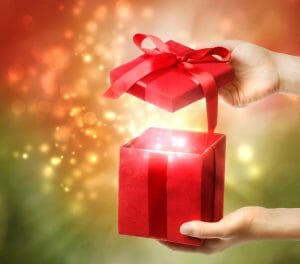 This scripture has been on my heart recently:
If any of you lacks wisdom, let him ask of God, who gives to all liberally and without reproach, and it will be given to him. But let him ask in faith, with no doubting, for he who doubts is like a wave of the sea driven and tossed by the wind. For let not that man suppose that he will receive anything from the Lord; he is a double-minded man, unstable in all his ways (James 1:6-8).
The part about being double-minded has particular relevance to me. I have a family member who suffers from schizophrenia.
The word "schizophrenia" literally means "split mind."
While that is an extreme case of double-mindedness, you too have to be alert that you do not allow a "split mind" to operate within yourself.
I've seen many Christians operating with a split mind concerning their health. I even have to watch out for a split mind in my own thinking!
In this article, I share 3 things to do to become single-minded regarding your health and receiving more from the Lord in your life.
As you receive more, you'll have more to give to others.
Settle your desires in your heart.
What kind of life do you want to live? Why does your health matter in fulfilling your purpose?
Decide this once and for all. Write it down.
Next, ask yourself: "Do my daily actions reflect the things I say I value?"
You may not be receiving what you are hoping for because a "split" exists between your stated priorities and your daily actions.
Your daily routine builds your future. For example, if you desire to achieve your ideal weight, then your daily actions must be consistent with that desire.
If they do not, then you must settle in your heart that it is something you really want. Proof of desire is pursuit – otherwise, you are dealing with a split mind.
A motivational speaker once said something that stuck with me: Often we want the new thing while clinging to the old stuff!
If you are not willing to pursue what you say you want, then your actions are saying that you do not want it enough.
2. Renew your mind. To change your life, you must change your thinking. When you become a Christian, God's Spirit comes to live in your heart, but your mind is not renewed automatically.
That requires a renovation project on your part. As you read, watch, or listen to God's word daily and meditate upon it, God's Spirit will begin to make that word come alive within you.
In other words, you will start to discern ways to apply that word in your daily life.
Only through practicing God's word does it become a part of you.
For example, a word that has become part of my life regarding eating is Matthew 4:4:
But He answered and said, "It is written, 'Man shall not live by bread alone, but by every word that proceeds from the mouth of God.'"
Jesus spoke this word to the enemy after he was trying to get Jesus to turn stones into bread. Jesus was hungry after a Spirit-led fast, but knew heeding the enemy's voice meant he was obeying the enemy.
I use this scripture when I am tempted to eat when I'm not hungry. Instead, I feed on God's word and allow my body time to rest and process the food it has already eaten.
I changed my eating habits so that the foods I do eat keep my brain chemistry stable. That helps me to be more single-minded.
With a stable mind, I have an increased ability to plan my day so that my daily actions match my priorities and values.
3. Defend your faith.
Anything worth having is worth defending. Our faith, our family, and our health are all worth defending.
Whenever you make a decision to do something good, an opposition is going to come. Be prepared for it.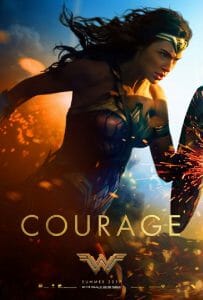 Fight the good fight of faith. According to Ephesians 6:16, you need the shield of faith to quench the fiery darts of the wicked one.
The first fiery dart to expect is fear. Fear usually begins with "What if…" scenarios, like "What if this doesn't work?"
The implication is that you won't be able to handle it.
But remind yourself you can handle whatever happens in life because the Lord is with you. He will help you take the right lessons from that situation and use them to move forward into the future He has for you.
The second fiery dart you need to quench is Discouragement. Discouragement can happen when the thing you are hoping for did not happen in the time-frame you expected.
Hope can hurt. However, renew your hope through focusing on God's love and good plans for you. When you remind yourself that He is with you and is on your side, then discouragement exits and courage returns!
You trust that what you are hoping for will happen in His perfect timing.
I find myself most vulnerable to a split mind whenever I feel uncomfortable in my belief. The flesh wants to avoid any kind of discomfort. It is always looking for an escape route from it and it does not care if that route is destructive or not.
However, to reap of Spiritual things you must sow to your Spirit, not to your flesh.
Jesus said that His words are spirit and they are life. The more you sow His word into yourself and apply it to your life, the more you will receive.
Jesus promised in John 15:7:
If you abide in Me, and My words abide in you, you will ask what you desire, and it shall be done for you. "
When you become single-minded in your faith, expect to see more desires fulfilled in your life so that you can bless others in greater measure!
Be blessed in health, healing, and wholeness,
Kimberly Taylor
Creator of the Take Back Your Temple program
P.S. If you have settled in your heart that you desire to reach your ideal weight once and for all, then let the Take Back Your Temple program be your guide.
Jeanice Owens had this to say about her results:
One year ago on October 5th, I made a decision to change my lifestyle…my eating habits and how I did certain things. Well as of today God has blessed me to lose 70 pounds!!! Yes I have more to go but I thank God for what he has already done!
This time next year, you too can be enjoying the blessings of better health, energy and vitality.
Click here to learn more about the Take Back Your Temple program.