I was meditating on the Lord's Prayer recently and saw things in it that I've never seen before.
As I considered how Jesus' heart was to see the Father's will done on Earth as it is in heaven, I got a revelation of what sin is:
Sin is the RELENTLESS desire in our hearts to make life all about us.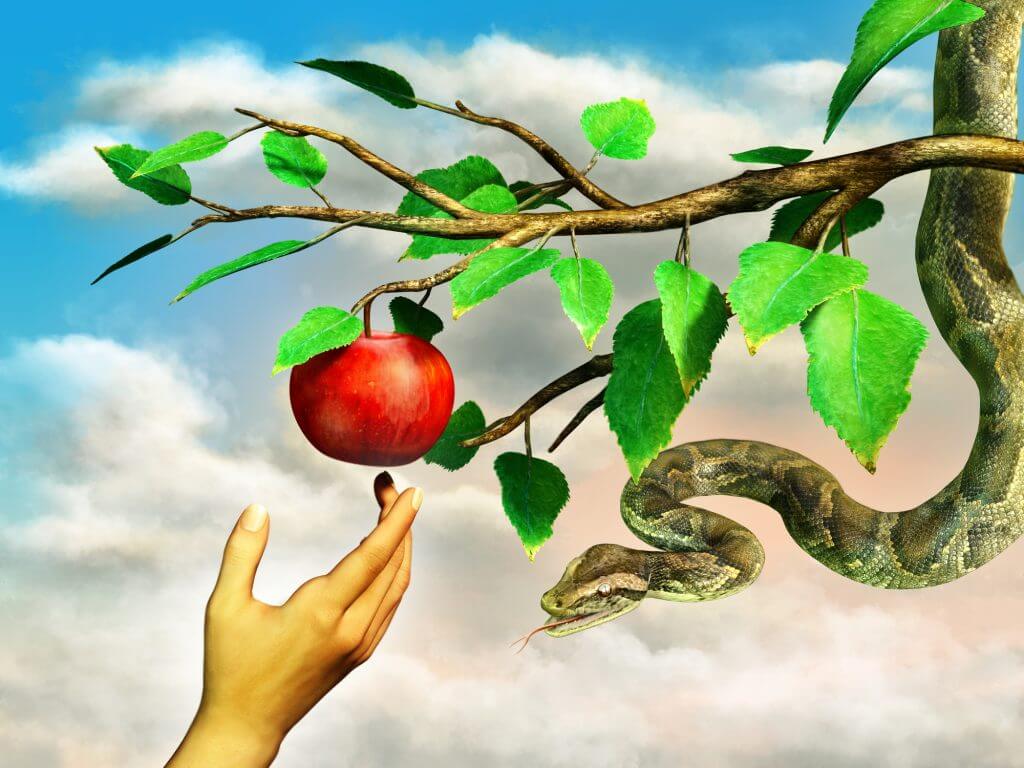 Think about it.
It's because of sin that some people will miss out on Heaven – because they value fulfilling their own will (the spirit of fear, rebellion and pride) above fulfilling God's will.
As a result, they spend their lives in futility and their years in fear.
Jesus warned us about the core of sin in Matthew 15:18-20:
"But those things which proceed out of the mouth come from the heart, and they defile a man. For out of the heart proceed evil thoughts, murders, adulteries, fornications, thefts, false witness, blasphemies. These are the things which defile a man, but to eat with unwashed hands does not defile a man."
Consider the sins that Jesus named. Do they not come from the relentless desire to make life all about us?
Evil and tragedy have the enemy's fingerprints all over them via his influence on people's hearts. His mission is to "steal, kill, and destroy" (see John 10:10).
Here are my thoughts about the desires behind the sins that Jesus named:
Evil thoughts: A desire to look/do better than someone else to the point of envy or jealousy over what they have, unforgiveness, bitterness towards someone who offended us
Murders: A desire to kill someone to take what they have, someone who "disrespected" us or kill someone because they don't look or act like us
Adulteries: A desire to disregard marital commitment and fulfill the lust of our flesh in sexual gratification, to the detriment of our spouse
Fornications: Similar to adultery (for a single person the commitment is to God)
Thefts: A desire to take what someone else has for our own advantage or pleasure
False witness/lies: A desire to make ourselves look better in the eyes of man or to avoid punishment
Blasphemies: A desire to put ourselves in a high position to judge God as wrong or even deny the existence of God when the Holy Spirit has convicted us of the truth
The relentless desire to make life all about us and the actions we are driven to take to fulfill those desires is why we need a Savior!
Through God's Spirit, He gives us a new heart – to have the same desire that Jesus had to fulfill the Father's will on Earth as it is in heaven.
However, we need to renew our minds to think the way Jesus thinks through His word.
Paul explains the battle we face in Romans 7:22-25:
For I delight in the law of God according to the inward man. But I see another law in my members, warring against the law of my mind, and bringing me into captivity to the law of sin which is in my members. O wretched man that I am! Who will deliver me from this body of death? I thank God—through Jesus Christ our Lord! So then, with the mind I myself serve the law of God, but with the flesh the law of sin."
Our bodies are meant to be under subjection to God because they are His temple. We manage them, but they do not belong to us.