I wrote the following devotional for those seeking Spiritual food addiction help. I pray this message and video below provides revelations about the dangers of this issue, plus what is needed to overcome.
As the old saying goes, "You cannot conquer what you will not confront."
***
"I release what weighs me down and keeps me bound."
We have one ultimate goal in life – to finish well in the Lord. Addictions weigh you down and keep you bound. How? The food addiction becomes your master. It consumes your thoughts, your time, and your treasure.
The Bible says:
All things are lawful for me, but all things are not helpful. All things are lawful for me, but I will not be brought under the power of any."

1 Corinthians 6:12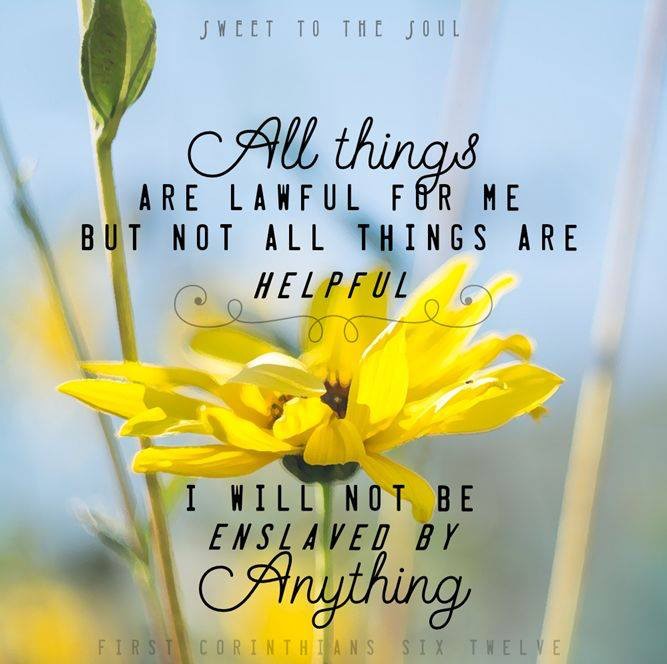 I saw this haunting, unforgettable dance performance over 10 years ago that illustrates how the enemy controls people through bondage to addiction. It almost made me cry; I believe it will shock you as much as it did me:
The Spiritual Key for Food Addiction Help
The good news is that we can learn to live LIFE with God's help rather than living an addiction!
Getting free of an addiction requires submission to our loving Father, settling in your heart that you are under His mission as a new creation in Christ.
His plans for us are better than any we have for ourselves; as such, we are wiling to lay aside anything that stands in the way of that mission.
Yes, that requires willingness to go through the discomfort of re-programming your brain to new ways of thinking, plus endure your flesh's complaints as you learn new ways of acting.
You come into agreement with what God says is true about your new identity in Him and His truth about how to live. You travel with God day-by-day on the path of freedom that He shows you.
When you put your trust in God and move forward in agreement with Him daily, you can be assured that you will finish your race WELL.
Ask God in prayer: "Lord, thank you for showing me the path of life. My eyes are on the prize of finishing well in You. Show me those things that are weighing me down and keeping me bound through food addiction. My heart is fixed on You. I have confidence that you will complete the good work that you have started in me and I will finish this race well with Your help."
Be Blessed with Health, Healing, and Wholeness,
Kimberly Taylor

Author of the Take Back Your Temple program
P.S. Do you struggle with overeating sugar? If so, you are not alone!
Overcoming sugar addiction was a key factor on my weight loss journey; I lost 85 pounds and dropped from a size 22 to an 8.
In our 14-day Sugar Detox Challenge online course (inside the Take Back Your Temple program), you'll get the same success strategies and support to gain peace in your eating habits and achieve lasting weight loss.
Click here to learn more about the Take Back Your Temple program.
"Prayer for Weight Loss"