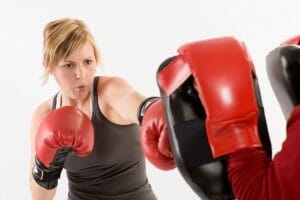 Here is the final good reason to cheer up this week. If you missed the first 3 reasons, here they are: Cheer-up #1, Cheer-up #2, and Cheer-up #3.
We are concluding this series about those times when Jesus told someone to be of "good cheer" in the Bible and the reason He said they could be. Here is the example:
 " These things I have spoken to you, that in Me you may have peace. In the world you will have tribulation; but be of good cheer, I have overcome the world." (John 16:33)."
You are an Overcomer in Jesus Christ. In the above scripture, Jesus spoke those words to His disciples. You are also His disciple, His student, so those same things apply to you!
When you know that you are an overcomer through Jesus, here are the results:
·        You Have Peace
"Peace I leave with you, My peace I give to you; not as the world gives do I give to you. Let not your heart be troubled, neither let it be afraid (John 14:27)."
·        You Have Joy
"These things I have spoken to you, that My joy may remain in you, and that your joy may be full (John 15:11)."
·        You Glorify God in Body and Spirit
"Or do you not know that your body is the temple of the Holy Spirit who is in you, whom you have from God, and you are not your own? For you were bought at a price; therefore glorify God in your body and in your spirit, which are God's (1 Corinthians 6:19-20)."
I recommend you meditate on the final reason to be of good cheer today: You are an Overcomer!
I hope you have enjoyed this short series on cheer. I certainly enjoyed it and will return to those 4 reasons whenever I need cheering up. I pray you will too!
Be blessed in Health, Healing, and Wholeness,