Did you know that a person existed in the Bible whose faith made Jesus marvel?
This man's example of "marvelous" faith is a good one, especially in belief for healing.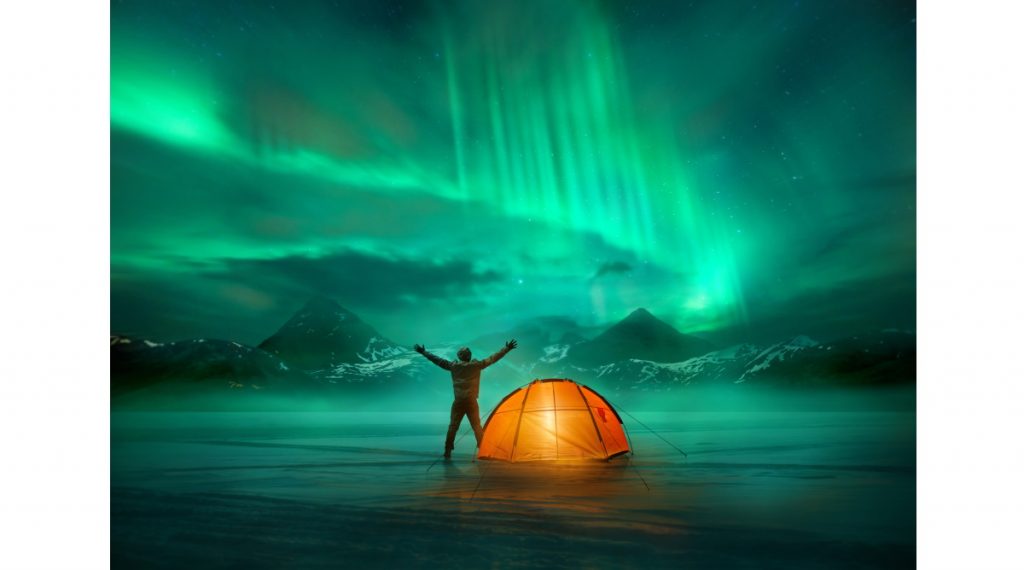 Seeking the Great Physician
Matthew 8:5-18 and Luke 7:1-10 records how Jesus healed the Centurion's servant. But unlike most healings, Jesus performed this miracle without even being in the presence of the servant.
It was long-distance healing!
Now, healing the servant from a distance was not Jesus' original plan. Indeed Luke 8:6 says that Jesus was on his way to the house to heal the servant.
However, the Centurion's words stopped Jesus in his tracks:
"Lord, I am not worthy that You should come under my roof. But only speak a word, and my servant will be healed. For I also am a man under authority, having soldiers under me. And I say to this one, 'Go,' and he goes; and to another, 'Come,' and he comes; and to my servant, 'Do this,' and he does it. (see Matthew 8:8-9)"
What was it in these words that made Jesus marvel?
It was the man's confidence in Jesus' Spiritual authority and understanding of how authority works. He did not say, "Speak a word, and my servant 'might' be healed," indicating doubt.
Instead he said, "Speak a word, and my servant will be healed." He spoke what he knew would happen definitively, believing that Jesus would be willing to heal his servant also.
He believed that Jesus has authority over sickness and disease, therefore he spoke what he believed in his heart.
Jesus' Spiritual Authority
In the natural, the Jews were under the Romans' authority. And yet, the Roman Centurion called Jesus, a Jew, "Lord."
The term, "Lord" denotes a person who is a master or ruler, with power and authority.
Given that Jesus did not occupy any governmental position, did not own any land, nor come from a distinguished family line, it seems odd that the Centurion would call him "Lord."
Calling Jesus "Lord" is a sign that the Centurion honored and respected Him.
Before the Centurion asked Jesus to heal his servant, he had also demonstrated that he respected Godly matters through his previous dealings with the Jews.
The elders reported to Jesus that the Centurion loved the nation of Israel and that he used his influence and resources to build a synagogue (see Luke 7:4-5).
Undoubtedly the Centurion had heard the Jews speak of Jesus' acts of healing.
Most importantly, he believed what he heard!
So when his servant became sick and near death, the Centurion called on the One he was confident had the power to heal him: Jesus.
Jesus' Authority Over Sickness
The Great Physician was on the way to the Centurion's house, yet the man stopped him, saying that he was not worthy that Jesus should come under his roof.
The Centurion, a soldier, and symbol of Roman power did not need to humble himself from a natural standpoint.
However, He recognized Jesus' Spiritual authority.
Comparing his authority over soldiers and servants, the Centurion revealed his understanding that the sickness had to go if Jesus commanded it to go.
A divine revelation gave the Centurion understanding of Jesus' authority.
At his words, Jesus declared, "I say to you, I have not found such great faith, not even in Israel!"
Notice that Jesus did not contradict the Centurion's words, but affirmed them as a statement of faith!
From the Bible, we can gain deeper understanding of Jesus' authority also:
John 1:3 says:
All things were made through Him, and without Him nothing was made that was made."
Hebrews 11:3 explains further:
By faith we understand that the worlds were framed by the word of God, so that the things which are seen were not made of things which are visible."
When I think of "faith," I recall Pastor David Ireland's definition of the word: "Full Assurance in the Heart."
You can also define faith as "confidence in God."
Jesus, being the Word of God in bodily form, has authority over every natural thing on the Earth, including sickness and disease! He brings what is out of order back into order.
We live in a fallen world; sickness and disease are out of order. It did not exist until sin entered into the world; it does not exist in Heaven now!
Jesus taught us to pray in Matthew 6:10:
Your kingdom come. Your will be done On earth as it is in heaven."
The sickness that afflicted the Centurion's servant was out of order, tormenting and paralyzing the servant to the point of death (see Matthew 8:6 and Luke 7:2).
The servant's sickness was not the Father's will because otherwise, Jesus would not have consented to heal him!
Jesus was obedient to the Father in every way – a great example for us.
Believe and Speak
Jesus' commendation of the Centurion's faith was not the end of the story. He also used the occasion as a warning to the crowd that followed him:
And I say to you that many will come from east and west, and sit down with Abraham, Isaac, and Jacob in the kingdom of heaven. But the sons of the kingdom will be cast out into outer darkness. There will be weeping and gnashing of teeth (Matthew 8:12-13)."
Jesus foretold that we Gentiles would be welcomed into God's kingdom because we believe in Him.
However, everyone who does not believe in Him will be shut out. This truth applies even to the Israelites, who were the Lord's chosen people.
In fact, the people in Jesus' own hometown did not believe, so he could do no mighty work there. He could only heal a few sick people; because of offense, the others could not receive the healing Jesus offered (see Mark 6:1-6).
Offense is defined as, "The act of causing anger, resentment, displeasure, or insult."
Imagine that – Jesus' own people saw his good works and healings for others as an offense against them – even though He could have healed them too!
Their unbelief was so great that Jesus marveled.
In contrast, the Centurion, a Gentile, believed in Jesus; therefore, he spoke faith. As a result, he received what he requested:
Then Jesus said to the centurion, "Go your way; and as you have believed, so let it be done for you." And his servant was healed that same hour."

– Matthew 8:11-13
Jesus taught us about the connection between our hearts and our words:
A good man out of the good treasure of his heart brings forth good; and an evil man out of the evil treasure of his heart brings forth evil. For out of the abundance of the heart his mouth speaks."

– Luke 6:45
Demonstration of marvelous faith does not start with our mouths, but with our hearts.
Let us pray what King David prayed in Psalm 19:14:
Let the words of my mouth and the meditation of my heart Be acceptable in Your sight, O Lord, my strength and my Redeemer."
I like to think of meditation as what you are "chewing on" within your thoughts.
What you chew on in your thoughts travels to your heart and eventually comes out of your mouth!
Chew on God's word as often as possible until it becomes part of who you are.
In that way, your inner man grows strong so that demonstrating marvelous faith flows out of you.
Marvelous faith honors our marvelous God!