Have you ever done well on a health program for a little while, but then those old habits try to creep back in?
That's what I call the "Creeps"!
I've identified 5 creepy thoughts that threaten your weight loss plan and how you can respond to them so that they won't derail you.
Creep #1: "One little bite won't hurt…"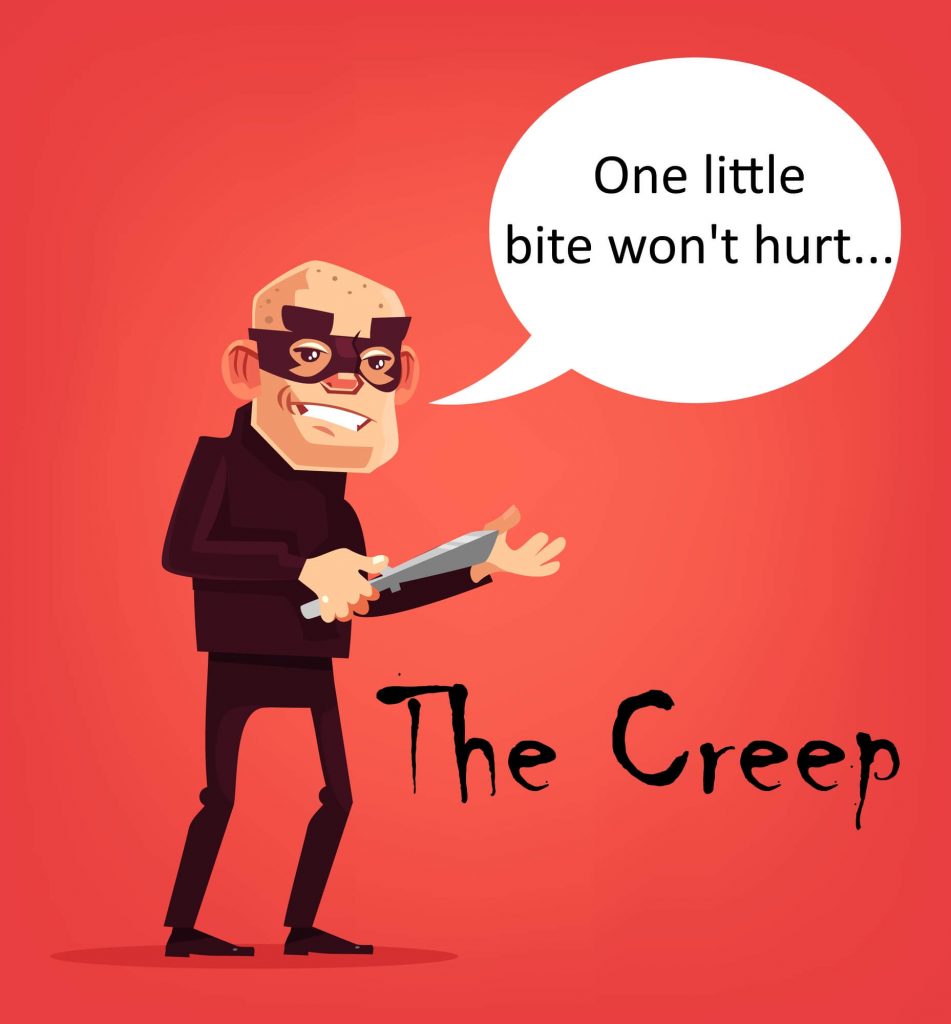 Your Response: "Actually, it will hurt if it's going to lead me into food binging, getting sick, battling a sugar addiction, or the pain of obesity for the next 20 years. No thank you. I will pass."
Creep #2: "You failed so you might as well eat it all…"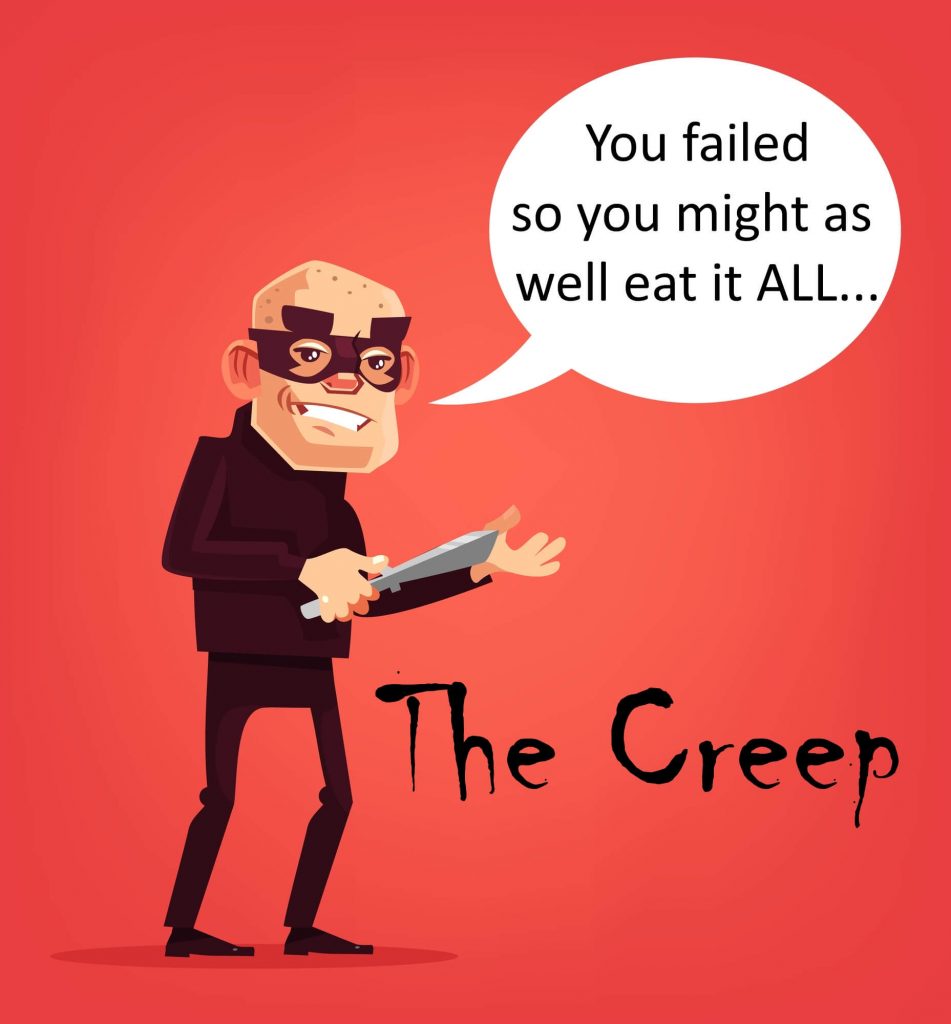 Your Response: "No, I did not fail. As long as I learn from my mistake and keep moving forward, I win!
Deciding to eat it all makes about as much sense as stumbling on stairs, then deciding to throw myself down the rest of them! I'm going to stop this stumble right here and get back on track immediately."
Creep #3: "You deserve it…"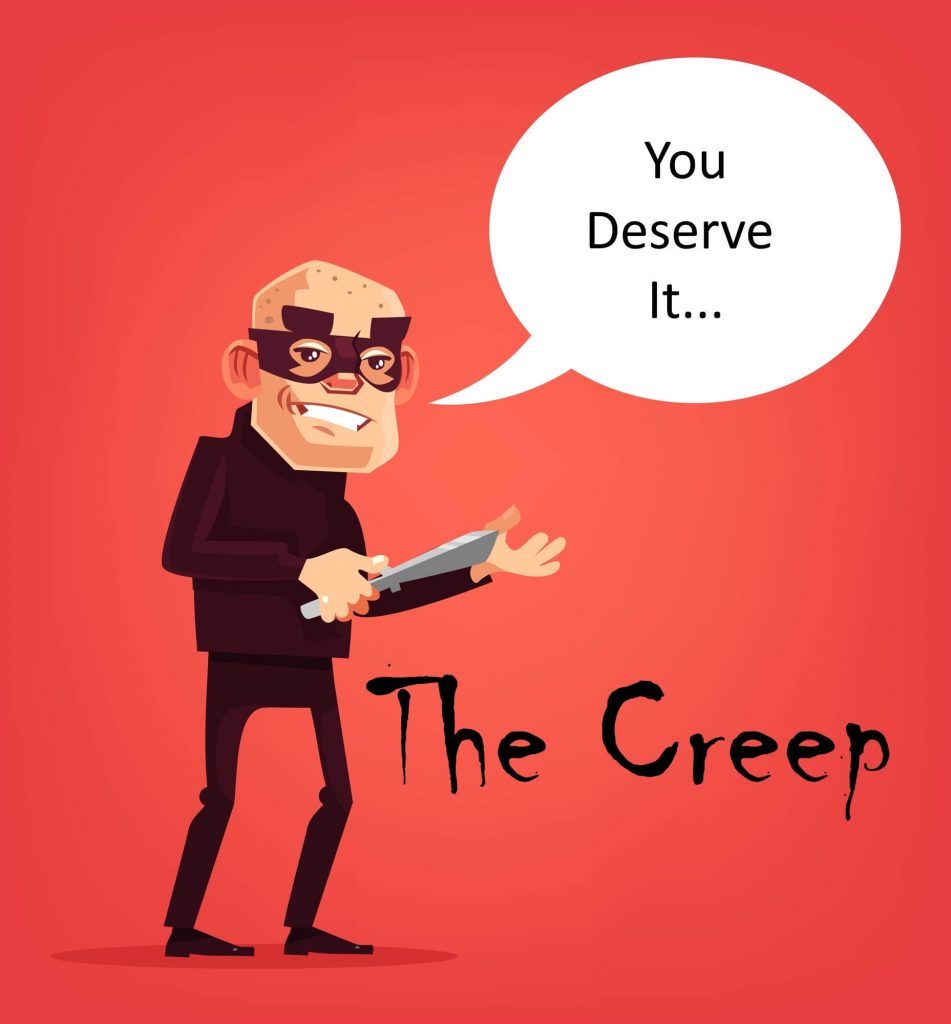 Your Response: "I deserve good health MORE. I want to 'miss out' on sickness. I want to be 'deprived' of future disability.
I'll give myself a non-food reward to treat myself well instead."
Creep #4: "It's not fair they can eat that and you can't…"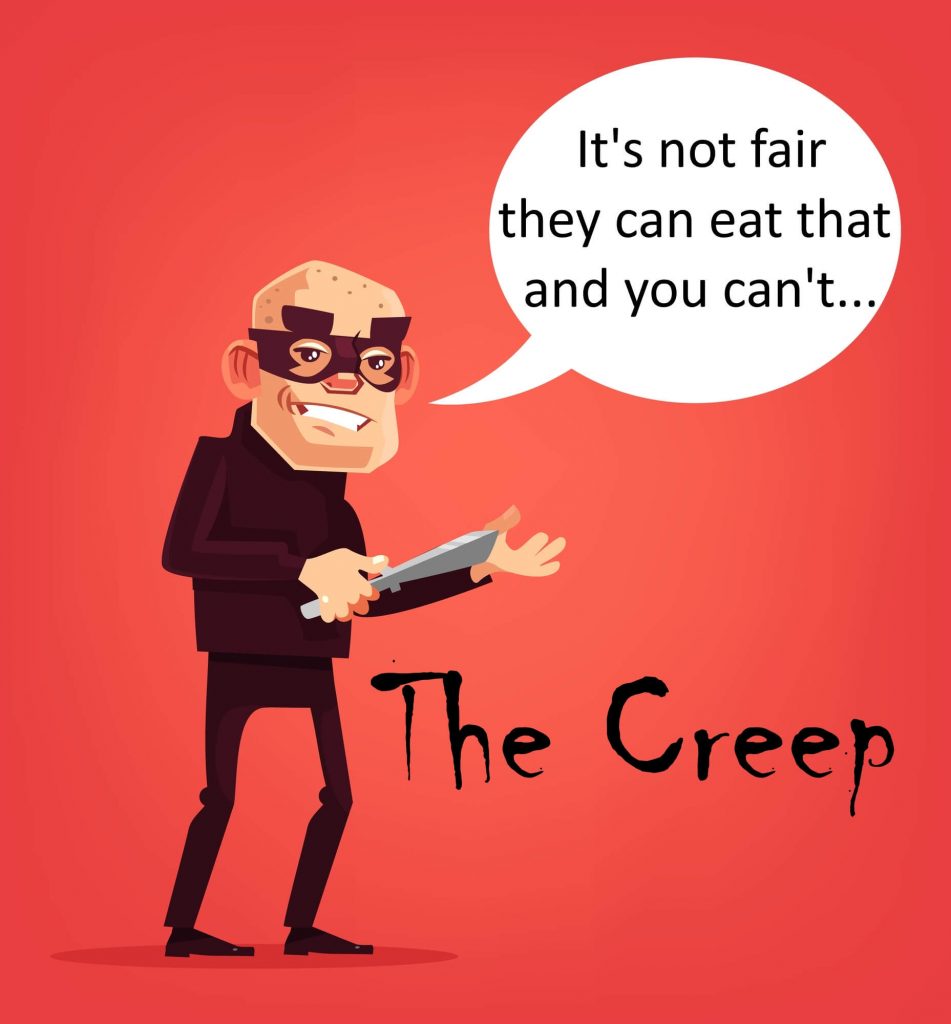 Your Response: "I can eat any food I want. I will be fair to myself and make wise food choices for the best opportunity to stay well.
It's not fair to compare myself to others because I don't live in their bodies. I am responsible for taking care of the one I have."
Creep #5: "But it's Thanksgiving… (Christmas, New Years, Anniversary, Birthday or other random holiday)"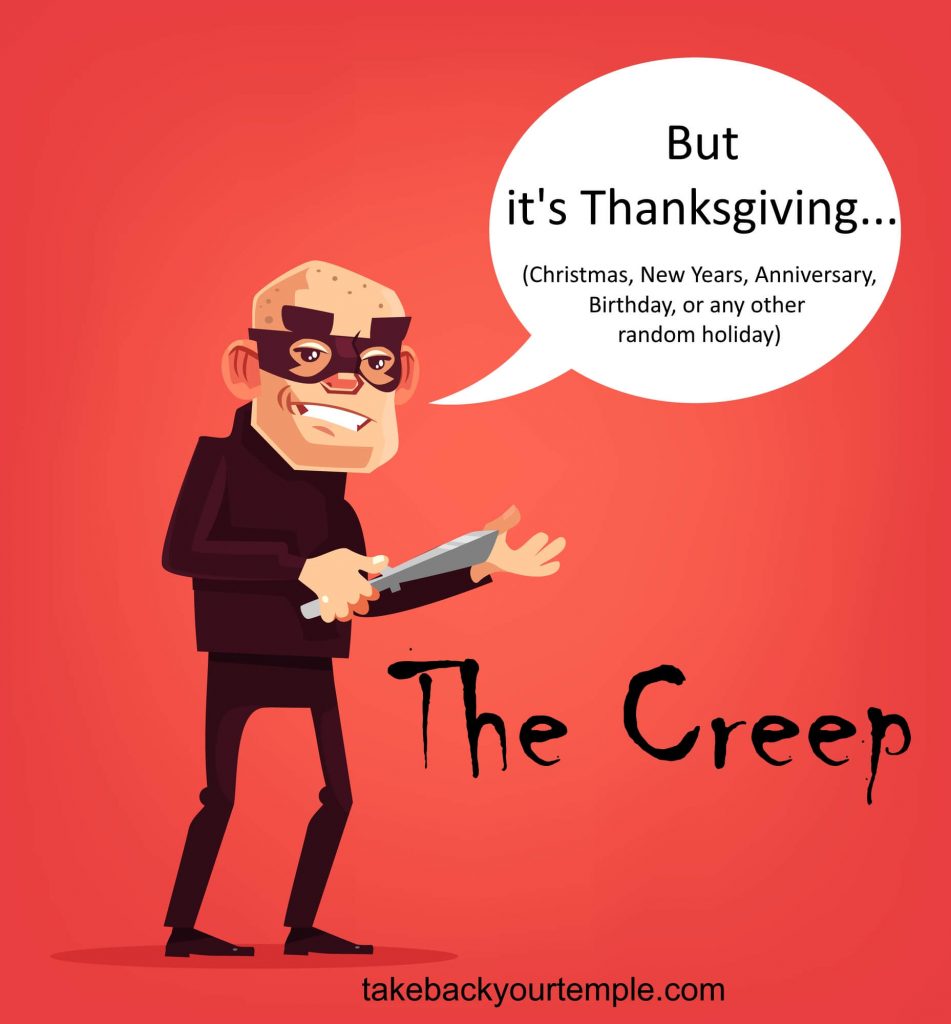 Your Response: "Why should I use this event as an excuse to practice gluttony? I can choose 1 or 2 of my favorite "less healthy" items, eat them in a reasonable portion size and still stay on track.
In that way I still feel good physically after the event is over, not in regret because of gluttony."
So don't be surprised if a "Creep" comes along when you decide to do something good for your health. Be prepared to resist with the responses above as examples.
Use the wisdom in James 4:7 to resist the ultimate creep:
"Therefore submit to God. Resist the devil and he will flee from you."
Be blessed in health, healing, and wholeness,
Kimberly Taylor
Author of the Take Back Your Temple program
P.S. When it comes to weight loss, do you often know what you should do but have a hard time doing it? You are not alone! I struggled with this issue on my own weight loss journey, but I discovered that "Nothing is different until you think differently."
In the Take Back Your Temple program, you will learn how to think differently through Biblical keys that help you overcome obstacles. You'll discover how to win the Spiritual and mental battle that often causes us to become inconsistent and get off-track on our weight loss journey.
This is must-have information if you are tired of dieting and are ready to succeed permanently.
Click here to learn more about the Take Back Your Temple program