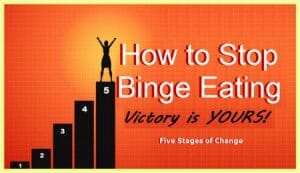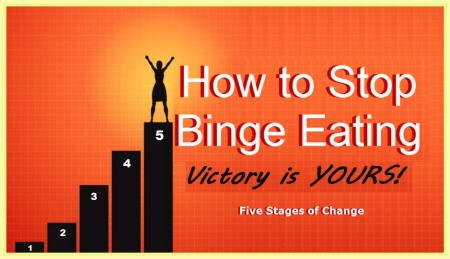 I receive many emails from people dealing with emotional and binge eating issues. Recently I received an email from a lady who saw a video about my weight loss success story and she wrote, "I wish I could achieve the victory that you have." I wrote her back and said, "You can with God's help. What are you afraid of?"
She wrote me back a long letter about her fears and one sentence she wrote is the most honest, raw description of what drives binge eating behavior:
"I am afraid when I quit eating to numb myself, I will experience the full harshness of reality and it will be too overpowering…"
That's exactly how I felt when I practiced binge eating behavior! But the good news is that you don't have to keep using food as emotional "Novocaine."
If emotional and binge eating is ruining your weight loss efforts, then I've got great news for you. I just published my brand new 'How to Stop Binge Eating' online course on Udemy. The early reviews have been great and I know the class will bless you. It's rich with video, downloadable audio, and interactive activities.
Once you enroll in the course, you will have LIFETIME access, so you'll receive any updates that I make in the future.
Be Blessed in Health, Healing, and Wholeness!
Kimberly Taylor
Take Back Your Temple
www.takebackyourtemple.com
P.S. After you take the course, I'd appreciate it if you'd rate it and give it an honest review. I'm striving to deliver the best possible course to every student. Also, feel free to pass the link and coupon code on to any interested friends and post it on social media.