Do you know how you can be on a good path and then "something" happens to take you off that path? You wonder, "How did this happen?"
Yeah, I was in that place recently!

Here is what happened: I shared with our Take Back Your Temple program members that the hardest hours for me to confront emotional eating are the hours between 7– 10 pm.
The hours are challenging because I have chosen to make 7 pm – 7 am my "rest and digest" period.
I stop eating at 7 pm because I want to give my body the time it needs for processing the food I have eaten during the day, plus give it time for repair and rebuilding to get stronger.
Well, just over a week ago, I noticed that I started back eating again after 7:00 pm – a "nibble here and there" or so I told myself.
But the night I "woke up", I realized that I prepared myself a meal of leftovers and eaten it during my rest and digest period!
Time to take action because I did not want this slip to turn into a slide!
I am heeding wise Biblical advice in this matter:
"He who answers a matter before he hears it, It is folly and shame to him."

– Proverbs 18:13
That means having courage to confront the real problem before you start seeking solutions.
When you find yourself off-track, it's important to remember these three 'A's:
Awareness
Adaptability
Accountability

So I started keeping a 'night eating journal' to get awareness of my pattern.

Because asking yourself the wrong questions will lead you in the wrong direction, you need to ask myself the right questions for awareness:

Within our Take Back Your Temple Community, I am sharing my journal each night through Friday, 2/5/2021 for accountability so members can see my journal, how I am adapting to this challenge so they can learn from my pattern!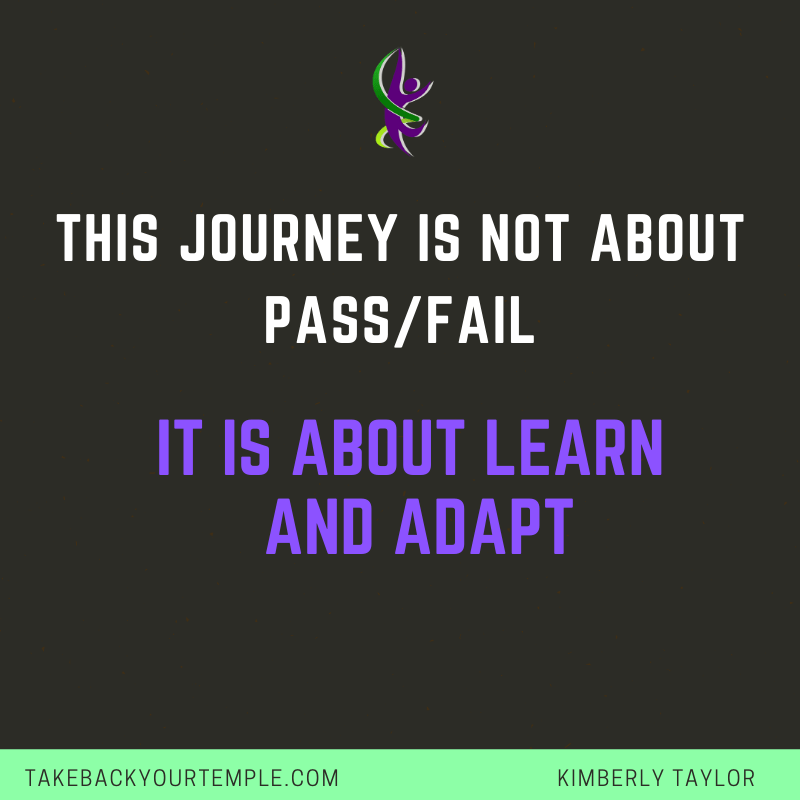 I am heeding my own advice to make my life easier!
I hope the 3 factors I am examining will help you in overcoming your challenges too.
Naturally, it is easier to overcome your challenges when you have others taking the journey with you. So our TBYT Community is planning to embark on the Overcoming Night Eating Challenge together, starting February 8, 2021.
Connect with others who are committed to traveling a healthy path through life – just like you!
Click here to learn more about the Take Back Your Temple program.