Did you know that God's people struggled with food cravings in the Bible?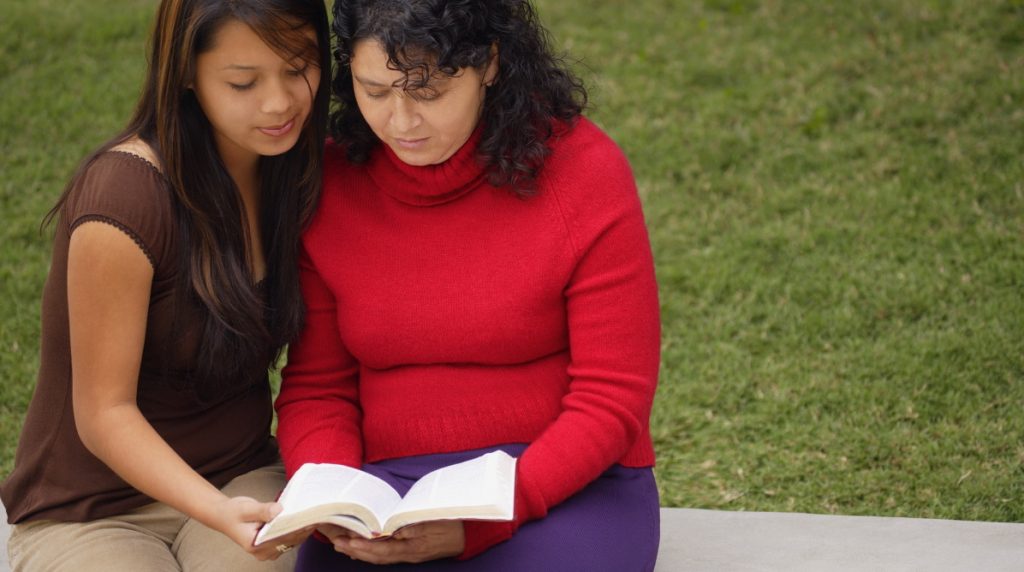 It's true. As the Lord led them to freedom in the Promised Land, the Israelites' craved the food they ate back in their slavery days!
What is a craving? Craving means, "A strong wanting of what promises enjoyment or pleasure."
Pause and think about that: Within every craving is a promise.
When you crave a food, you first see the food you are craving, either in reality or in your imagination.
Next, you imagine the enjoyment or pleasure that food promises to give you. Desire is birthed.
Once desire is born, it's only a matter of time before you feel driven to go get that food. You desire to experience that promise fulfilled.
In the case of the Israelites, their cravings became so intense that they longed to return to Egyptian bondage just to satisfy them.
Consider any role that cravings have in your life currently.
Has chasing after cravings taken you to a place that you don't want to go, such as obesity, disease, or disability?
In the Israelites' case, they died because of their cravings and complaints against God. The place where they fell dead was called, "Graves of Craving."
To avoid the grave of craving, ask yourself:
Am I thankful for foods that God provides for healing, energy and strength?
Is chasing after cravings taking away my freedom or setting me up for a life of disease, disability, or addiction?
Here are some scriptures on which to meditate and practice if cravings are a problem.
Having once lived a life chasing after cravings, I can testify of the Lord's saving power. What He did for me, He can do for you:
Scriptures to Help with Cravings
Scripture 1 – James 1:5
"If any of you lacks wisdom, let him ask of God, who gives to all liberally and without reproach, and it will be given to him."

– James 1:5
If chasing after cravings is taking away your peace, then ask the Lord to open your Spiritual eyes to see small steps you can take to protect yourself from food becoming a snare to you.
In most cases, you don't need to overhaul everything in your eating, but simply focus on healing foods that help stabilize your emotions and keep you mentally sharp.
Scripture 2 – Hebrews 12:13
…and make straight paths for your feet, so that what is lame may not be dislocated, but rather be healed.

– Hebrews 12:13
You likely know exactly which foods are a stumbling block to you. A key principle of overcoming cravings is to remove stumbling blocks from your path so you can fulfill your God-given purpose without hindrance.
Scripture 3 – 1 Corinthians 6:12
"All things are lawful for me, but all things are not helpful. All things are lawful for me, but I will not be brought under the power of any."

– 1 Corinthians 6:12
The key principle here is that you can eat anything, but you shouldn't eat everything. Does the food hijack your brain and lead to a binge?
With this principle, you focus on foods that help you feel and function your best and limit those that don't.
Scripture 4 – 1 Corinthians 10:13
No temptation has overtaken you except such as is common to man; but God is faithful, who will not allow you to be tempted beyond what you are able, but with the temptation will also make the way of escape, that you may be able to bear it.

– 1 Corinthians 10:13
Within this scripture is God's promise that He always makes an escape route for every temptation.
To overcome cravings, ask the Lord in prayer to show you the escape route He has provided and the strength to take it.
Scripture 5 – Hebrews 12:3-5
For consider Him who endured such hostility from sinners against Himself, lest you become weary and discouraged in your souls. You have not yet resisted to bloodshed, striving against sin."

– Hebrews 12:3-5
The enemy keeps people in bondage through the fear of death.
Although you may feel like you are going to die if you don't give in to your cravings, you won't.
But let's say that resisting your cravings would kill you; well, to be absent from the body is to be present with the Lord! So fear of death can't control you anymore.
Consider Jesus and all that He suffered. Sweat like drops of blood fell from Him as He resisted the temptation to avoid the cross in the garden of Gethsemane.
But Jesus did go to the cross and suffered more than any else has ever suffered on this Earth. And yet, He saw the joy that would come from seeing sinners reconciled to the Father through Him. That's you and me!
What joy are you setting before yourself in battling cravings?
What you choose to magnify in your thinking is the direction in which you will go.
Remember how "craving" is defined as "a strong wanting of what promises enjoyment or pleasure"?
At the moment of craving, you desire enjoyment or pleasure. The more you see food as one of the few pleasures or enjoyment in your life, the more control cravings will exert over you.
So an important strategy in handling the desire to chase after cravings is to assess your life as a whole:
While cravings seem like a small thing, they can consume your life if you are not careful.
So use the scriptures above as a reality check so that you handle cravings before they handle you!
Be Blessed with Health, Healing, and Wholeness,
Kimberly Taylor

Author of the Take Back Your Temple program
P.S. Do you struggle with overeating sugar? If so, you are not alone!
Overcoming sugar addiction was a key factor on my weight loss journey; I lost 85 pounds and dropped from a size 22 to an 8.
In our 14-day Sugar Detox Challenge online course (inside the Take Back Your Temple program), you'll get the same success strategies and support to gain peace in your eating habits and achieve lasting weight loss.
Click here to learn more about the Take Back Your Temple program.
"Prayer for Weight Loss"