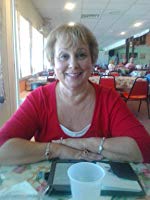 In the following poem, guest author Denise Varga shares her heart-felt prayer for God's help in shaping our attitudes and reactions to others to reflect His glory.
This poem is an excerpt from Denise's inspirational book, Your Words, not Mine, You can learn more about Denise and her books on her Amazon author page.
********************************************
Lord help us react in a godly way
To the situations that happen each day
Give us wisdom and soften our heart
Prayer and worship is the best way to start
Help us to think on excellent things
Not the lies that the enemy brings
Help us to quiet the feelings that grow
When we let the negative emotions show
With compassion and love as guidelines to live
Through Your Holy Spirit, teach us to give
We as God's children have a job to do
To let Your love and light shine through
As different opportunities come
Help us always to glorify Your Son
By Denise Varga, author of the inspirational book, Your Words, not Mine, not Mine.
Scripture References
Who comforts us in all our tribulation, that we may be able to comfort those who are in any trouble, with the comfort with which we ourselves are comforted by God (2 Corinthians 1:4 – NKJV)."
Finally, brethren, whatever things are true, whatever things are noble, whatever things are just, whatever things are pure,whatever things are lovely, whatever things are of good report, if there is any virtue and if there is anything praiseworthy – meditate on these things (Philippians 4:8 – NKJV)."
*******
Kimberly Taylor
Creator of the Take Back Your Temple program